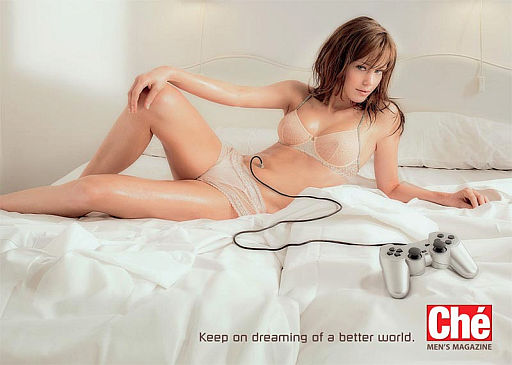 Being a hardware platform holder is not easy, there are so many pressures waiting to destroy you, technology, competition, piracy, fashion. So, over the years we have seen many platform holders leave the arena, Atari, Sega, Sinclair, Amstrad, Acorn, Commodore and many more. Each loss weakens gaming. Every platform holder is precious and adds to our industry.
Two years ago it looked, very worryingly, as if Sony were headed to join the others in the graveyard, they had gone from owning the PS2 generation to making just about every mistake possible in the PS3 generation. I wrote articles on here itemising what they were doing wrong. And it wasn't just Playstation that was in trouble, Sony the corporation was also having massive problems. And Sony has led consumer electronics for half a century, so it was not good for anyone.
Nintendo are an entertainment company, Microsoft are a software company and Apple are a marketing company. Sony, however, are a manufacturing company so their solutions to the PS3s problems came firstly from manufacturing. The PS3 was obscenely expensive to manufacture, the unit loss hit that Sony was taking was untenable and unsustainable. So they quickly re-engineered it taking out many features, including backwards compatibility. After this they were still taking a huge unit loss, but not one that would kill them. Then last year they made another big manufacturing step change with the Slim, this gave them enough leeway to do a little to become more competitive with retail pricing, but they were still taking a hit on every machine.
Underneath the skin the PS3 was following Moore's law with the chips starting out using 90nm fabrication, this moved to 65nm in 2007, then 45 nm with the slim, which reduces the silicon acreage by 75% compared to the original machines.
Sony Chief Financial Officer Nobuyuki Oneda says that they are still making a loss on every PS3 sold, but now it is just a paltry $18. But with an attach rate of around 8 games for every PS3 sold Sony are now making an overall profit out of every new PS3 owner, which is what we want for the health of the game industry. And it isn't just the PS3 that is making a profit, Sony as a whole are. They finally made an overall profit in the last three months of 2009, after 5 consecutive quarters of losses.
I started writing about this hardware based turnaround and the new optimism this brought to Sony last August. And about Howard Stringer's (Sony's CEO) actions to bring this about last May. Even further back in August 2008 I wrote an article about how Sony would recover from their disaster. So regular readers here will not be surprised by the turnaround.
But still Sony seem set to come third in this generation of home console, behind Microsoft and Nintendo, just because of momentum, if nothing else. Sony still rake in profits from PS2 and PSP so overall they are very healthy indeed.
Sony are still massively well placed for the future, they have the brand and the heritage and everything that goes with it. But they do need to get their finger out with smartphones. In just a few years time more of the computing power on earth will be in smartphones than in desk top computers, over a billion a year will be shipped. So they will become the main gaming device. Currently Apple, Android and Nokia are running away with the market. But Sony are uniquely positioned to challenge this, with the PSP they have built an understanding of mobile gaming and they have a large mobile phone division. Let's hope they have the insight to convert these assets into platforms.