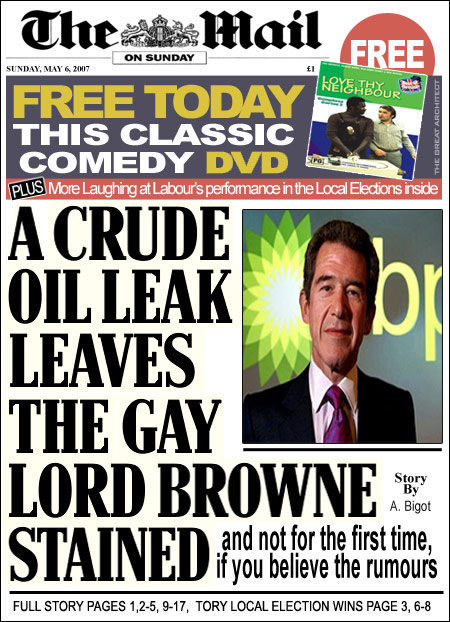 They're at it yet again. A story designed to strike fear into the heart of middle England that owes nothing to the truth. The old adage of never letting the facts get in the way of a good story applies in spades here. They really are just trying to sell newspapers with sensationalism because nobody with a brain can be stupid enough to believe what they have written.
So let's just go through why they are so wrong, once again.
If a Wii is family friendly then presumably a DVD player is. And you can play totally execrably disgusting content on a DVD player. Like Waz for instance.
Game content is mild compared to film and book content. MadWorld just pales into insignificance compared to what is on these other media.
Games are age rated with the excellent PEGI system. Every parent can clearly see this on the front of the packaging. Books are not age rated and any child can buy the most horrifically violent and graphically sexual book with no hindrance. Why doesn't the Mail campaign against books?
There is plenty of equally violent content already available for the Wii. The Mail are just exposing their total ignorance with this.
The book Grand Theft Childhood is the definitive work on violent video games and children. If they read this they would realise that there is nothing to worry about.
This is a Sega game so isn't going to reach that many people, even after this free publicity from the Mail.
The Daily Mail's continuing obsession with the imagined dangers of video gaming must have a root cause. My theory is that one of the editors' parents wouldn't let him have a Sinclair Spectrum as a child and that the resultant trauma has made him a compulsive/obsessive anti gamer ever since. No other explanation makes any sense.