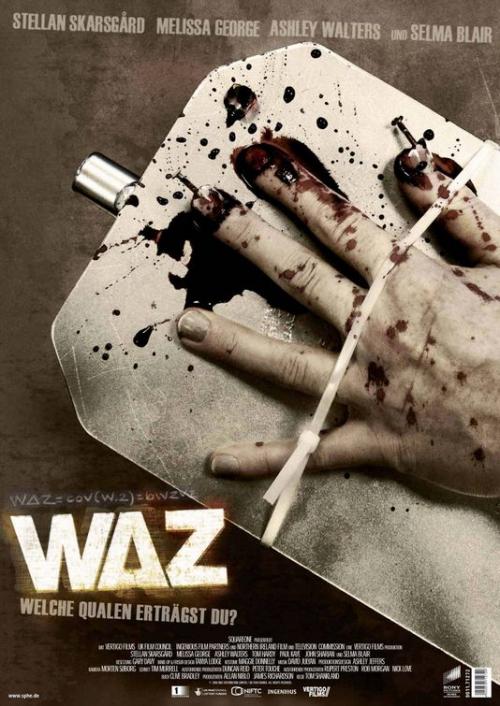 WAZ is a British film of almost unbelievable violence. A film of sadism, torture, mutilation and death. Described in this review as a nasty, pretentious and sordid little movie. The film is torture porn with nipples ripped off and broken bottles being used in particularly nasty ways. You would wonder why anyone would ever want to watch it.
If a video game was ever made with this content then Keith Vaz, Gordon Brown, Janice Turner,  Kevin McCullough, Cooper Lawrence, Hillary Clinton, Jack Thompson and Fox News would have a collective apoplectic fit of ignorant self righteous indignation. Yet they say nothing about this film that makes Manhunt look like Mickey Mouse. We really do have a whole set of hypocritical double values here.
And now for the final irony. This appalling film received finance from the British Government, nearly a million pounds from the Film Council Premiere Fund. So at a time when the highly successful British game industry is upping sticks and moving to Canada in order to remain competitive Gordon Brown is throwing taxpayers money at a filthy, horrendously violent film. It beggars belief.
Note: Many thanks to Darryl Still for creating awareness of this.