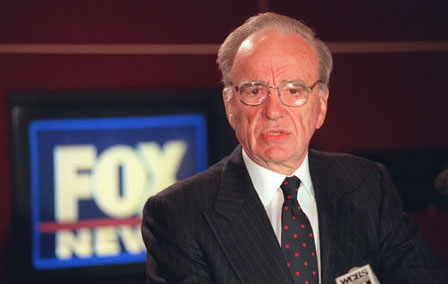 We are getting used to irrational and misinformed criticism of video games. Janice Turner of The London Times thinks that games are "crack cocaine of the brain" and British Prime Minister Gordon Brown has blamed them for knife crime. In America Mass Effect has attracted vocal criticism from people who haven't played it. Cooper Lawrence on Fox News and Kevin McCullough on Townhall.com for instance.
And now we have the ultimate in ignorant anti games paranoia. They are going to destroy the environment. It will come as no surprise that this gem of wisdom comes from Fox News in this highly distorted piece of journalism.
We have to ask ourselves if there is any coincidence in that many of these attacks come from media owned by Rupert Murdoch's News Corporation? And News Corporation is one of the very few global media companies which still have no interest in games. Has Rupert become a Luddite dinosaur in his old age? Or are we about to experience a 180 degree switch in the attitude of these media when he finally makes his move into game publishing?