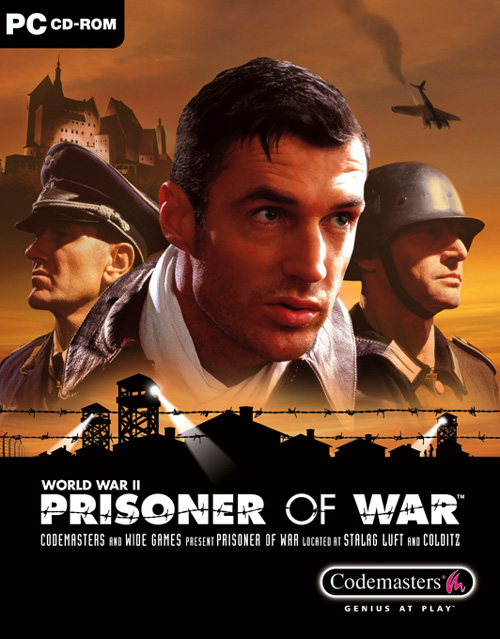 Codemasters never saw their IP as being brands. Throughout their entire history there are a huge number of great one off games that never saw a sequel. Instead the focus was always on games as stand alone products with the occasional, rare, sequel. Perhaps the only exceptions were LMA, which by it's very nature demanded annual iterations and the two externally developed games, Snooker and MTV, where Codemasters was just the publisher of someone else's brand. This lack of brand management made the company far less efficient and far less profitable than competitors.
Statistically a new IP has very small chance of success. It is the repeated brands that make the money. Yet Codemasters published mainly new IP. Games which never saw a sequel. Games like Prisoner of War , Second Sight, Blade of Darkness, Insane and Shoot to Kill. If you look at a full list you can see how difficult they made things for themselves.
Micro Machines was a brand licensed from Galoob toys with whom Codemasters had a very good relationship. It was Galoob who had made the Game Genie the number one toy in America one holiday season. Micro Machines the game did well so Codemasters did a sequel, then another one, V3. V3 on PSX was a fantastic game and a great commercial success. It was fun in the way a good Wii game is today and became a cult favourite for gangs of students to play after the pub. So in an amazing display of brand misunderstanding Codemasters decided to drop the license from Galoob and do without for the fourth game of the series. So Micro Maniacs was born. And unsurprisingly it bombed. This was especially bad because it involved disbanding an internal development team.
Operation Flashpoint was a number one in every country with a chart including the USA, a first for Codemasters. Released in 2001 it has even now not seen a sequel. This is almost unbelievable, you could have built a company far bigger than what Codemasters is now on this brand alone.
Dizzy, I have covered this on here before.12 out of Codemasters 60 number one games had the word Dizzy in their title. It was bigger than Mario. Then they fell out with the Oliver twins, who wrote the games, in a way that meant that nobody could make any more Dizzys. One again, if Dizzy had kept going and been managed properly it would now be a brand far bigger than Codemasters and Blitz combined. To me it is incomprehensible that this was allowed to happen. The parties involved shot themselves in the foot with a tactical nuke.
Anyone who has any involvement with brand management will find all this almost unbelievable. But it is true.