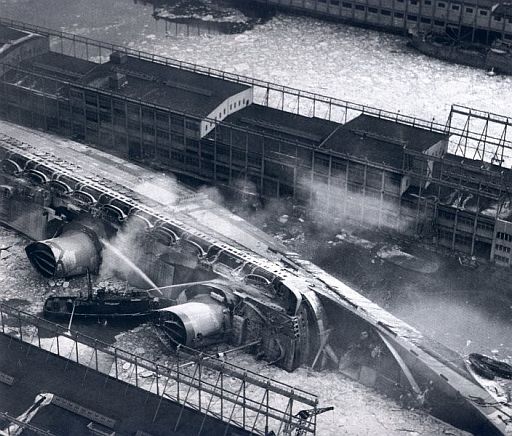 There are a lot of doom and gloom headlines around at the moment. Lots of development staff being laid off, games selling far less than expected, major publishers making massive losses and release schedules that look a little thin. What is happening here?:
The industry have become even more lemming like than normal. We get a successful game like Guitar Hero and suddenly everyone thinks it is the second coming. Other people do "me too" imitations whilst the owner of the original title flogs it to death with countless variations. Then we have the inevitable, a Beatles game that flops. Publishers are just not thinking from the customer's perspective, people really don't want all these similar titles.
Annual iterations of popular titles. Another way of flogging a successful IP to death, try and get the customer to fork out every year for a slightly updated version. This is incredibly inefficient as you end up with lots of customers just buying alternate iterations. Or being turned off by the cynicism of the whole exercise. Leave 2 years between releases on popular franchises.
Modern Warfare 2. Every publisher is frightened of being in the same market as this 800 pound gorilla. So loads of games have been launched early for Q4 '09 and loads more have been moved into Q1 '10. This is a good thing as it has spread out the previous very silly Q4 congestion. This is a bad thing because not every customer wants an adult rated war game.
The customers are moving to online faster than the publishers are. Lots of publishers have misread just how quickly the market would change. Apple's App Store getting one and a half billion downloads in a year and Evony getting 10 million registered users in just a few months whilst boxed cardboard and plastic retail games gather dust on the shelves is the new reality.
Unwillingness to experiment with new IP. This is just pathetic. So many publishers now are just sitting there flogging their old IPs to death because they think it is safe. It isn't safe at all, those IPs will not deliver for ever. Publishers need to build value in their business and the only way is with new IP. Sure it is risky, but publishing is about risk. And these days you can experiment on a cheap to develop platform and then if it works move the IP to the expensive to develop platforms. And the Apple App Store has loads of brilliant new ideas for IP.
Awful marketing. By and large the industry markets incredibly inefficiently with advertising that preaches to the converted. Instead they should be trying to engage with the public so as to switch their spend from other pursuits. Nintendo have done this incredibly successfully but the rest of the industry have failed to take this on board.
Secondhand sales of boxed games. Customers now buy games with an eye for the resale value. This inevitably has the effect of concentrating the market into the blockbusters, at the expense of worthy, less well known titles. And the purchasers of the secondhand games are not putting any money in the developer's pocket.
Mid generation lethargy. Most publishers have now released all their franchises for this generation of platforms. So they are waiting for the next generation platforms to release them all again. In the meantime they can't think of anything for their developers to do.
Piracy. The 360 is being hit quite hard with this now. Microsoft really to need to put a whole pile more IP protection into the Xbox 3/720/phoenix, especially if it is a mainly, or all, online machine.
Recession. A convenient excuse. Most of the world is out of recession now (except for the UK, which has the worst run major economy). And even in recession people give up paying for their entertainment last.
So it is the management's fault. And the few well managed companies are making hay.