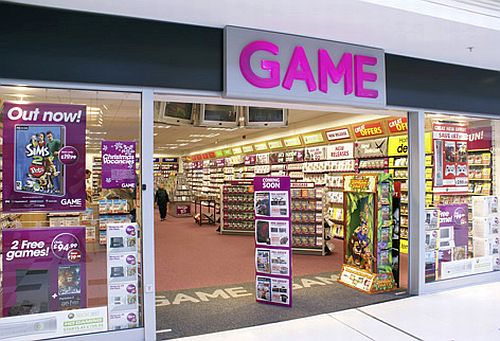 Game is the biggest specialist retailer of video games in Europe, they have over 1,300 high street stores in ten countries. Their accounting year end is 31 January and for the year ending in 2008 their secondhand sales were £257 million. For the year ending in 2009 it was £353 million. And now, for the quiet first half  (the second half year is obviously a whole lot busier) of the current financial year £177 million. This means that secondhand games have grown to be a full quarter of their total revenue of £690.8 million for the first half.
Game's management say that selling secondhand is far more profitable than selling new.
So what does this all mean?:
Secondhand could easily grow to be the bulk of Game's turnover. This is because many people buy their new games from supermarkets and discount online retailers who don't do secondhand. So when these games make the secondhand market they do so at Game.
Customers are now obviously counting in the resale value when they buy a new game. So if a game is say £40 new and they know they will get £18 back from Game, then they look upon it as a £22 purchase.
Popular games have higher trade in values. This forces people to buy blockbusters even more because they know it will cost them less overall. Thus polarising the market into fewer and fewer big titles.
Game developers and publishers are missing out massively on hundreds of millions of pounds of revenue. The secondhand buyer is not contributing directly towards the game being made. This will force games online and away from the plastic and cardboard high street retail business model.
The important thing here is that as the game industry moves towards an online distribution model the games should become a whole lot cheaper. We are already seeing this on the iPhone. Here's why:
The publisher gets income from every customer.
No plastic and cardboard to manufacture and ship round the world.
No high street shop expenses to pay for.
Much more competition as the market diversifies away from blockbusters.
Global distribution enhancing revenues.
We know that high street retail of video games is probably doomed and that this demise has been hastened by the huge success of the app store business model. But most people will win from this. There will be far more games and they will cost a lot less. The only really big losers will be the people who manufacture the cardboard and plastic, and the high street retailers, like Game.