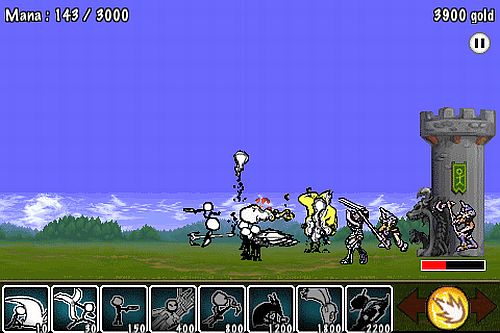 The Apple App Store is the biggest thing to ever happen to the video game industry, so it is amazing when you realise that it is less than 15 months old. And that Apple never expected to make a profit from it, they just did it as a service.
So according to Apple's figures there have ( as of September 28th) been 2,000,000,000 apps downloaded and that they are now hosting 85,000 separate apps. There are more than 50 million iPhones and iPod Touches in the world. And there are 125,000 developers signed up to make apps for them. Amazing figures. It is little wonder that Apple are rumoured to be working on a home console to take on Nintendo, Sony and Microsoft.
16,537 of those apps are games, a staggering number, which must surely mean that in the last year the iPhone has attracted more new games than all other platforms combined. An explosion in creativity like the industry has never seen before. But a massive marketing problem for the publishers of these games.
So what does this all mean?
High street retail of plastic and cardboard video games is doomed. We already knew that, what the App Store has done is to bring the demise a lot sooner as the whole industry moves over to the app store model for content delivery.
Horrendous product differentiation problems for developers. How do you make your game stand out from the 16+ thousand others?
Globalisation now comes easy for developers. Apple publish to the whole world. No need to ship physical stock anywhere. This makes a tremendous difference.
Apple TV is one of Apple's lesser products, however it is a very obvious basis for a much more powerful home entertainment hub that would include video gaming. Apple must be doing this.
The immense number of apps gives Android a very difficult moving target to catch up with. And an almost impossible target for Zune to attack.
Apple are opening up iPhone availability to more and more air time providers, so availability (and thus sales) are going to shoot up.
This is amazing stuff and I look forward to the chapters unfolding in an ongoing tale.