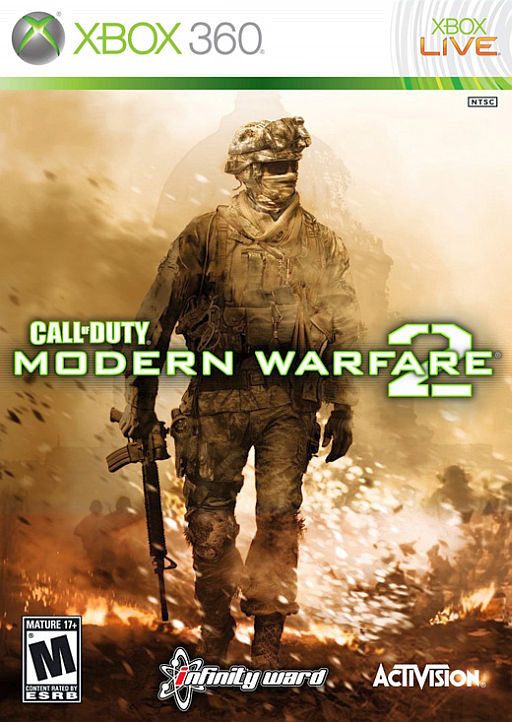 I have written about this before, but now some commentators have had their $0.02 worth, so I thought I would revisit the topic.
Game executives and financial people all over the world must be looking at how quickly Modern Warfare 2 romped to a billion dollars at retail and thought to themselves "I want some of that". They are deluded and misguided even thinking about it and here's why.
There are too many AAA games in the market. Not slightly too many. Vastly too many. And most are making a loss. Just look at the accounts of the big publishers. The ones whose AAA titles miss the mark are making very big losses.
There are too many publishers trying to churn out AAA games. We need more industry consolidation so that the production pipeline comes under some sort of control. At the moment Darwin is at work and some publishers who are structurally incapable of making a profit in the current market will find themselves subject to major externally exerted change.
AAA games now cost far too much to make. The PS3 and 360 have HD that requires far more content to be hand crafted. So their games consume several times more man hours than previous generation games. Publishers are getting round this to an extent by making some games a lot shorter, but the public are not stupid. Next generation platforms will have the power to run a lot of middleware, considerably reducing the effort needed to make a game.
Competition from other gaming platforms. The original Playstation had the market to itself. Now the typical gamer has many platforms to spend their time and money on. Facebook, iPhone, DS, MMOs etc. The average gamer is now promiscuous with their attention.
To generate a hit that is profitable requires global marketing and distribution resources. And a huge investment in that marketing. Modern Warfare 2 spent more on marketing than some publishers' entire budget for a AAA game. This is a big boys game at the top table and very few have the resources to play.
Brand dilution. Executives see a game succeed so they just rush in and pillage the brand to make money. Meaningless sequels geared up for maximum exploitation are not the long term road to success. To get it right just look at Nintendo, who are one of the few game publishers on planet earth who understand managing a game brand properly. Their management of their key brands is a lesson that the rest of the industry refuses to learn.
Customers who enjoy your game without paying you for it. Piracy and secondhand sales can often be bigger than legitimate purchases. Will Activision even bother putting Modern Warfare 3 on PC? And if they do, how will they protect their IP?
Stupid game themes. Interactive computer based entertainment has infinite possibilities, the human imagination is the limit of what can be achieved. So what does the industry give us? Shooting. Then more shooting, then yet even more shooting. Can they not see how limited and stupid this is? Once again look at Nintendo for inspiration. They manage to run some of the biggest AAA gaming brands on earth without shooting in them. Or look at other entertainment media like books, television, the theatre, even the cinema. They all have shooting, but not the incessant, mindless glut that the gaming industry is currently serving up.
Too little of retail revenue gets back to where the value was created, in development and marketing. A AAA console retail game has to give the retailer their retail margin, also in many territories give their distributor their cut, then there are the logistics costs such as warehousing and transportation, the game has to be manufactured so there is plastic and cardboard to pay for, finally there is the platform holders' substantial cut. Not much left for those who have done most to earn it.
Games have a very short tail. This is getting a little better with Downloadable Content (DLC) but it is still pretty bad compared with music and film which have multiple revenue streams providing income for years. Decades in some cases.
There are far, far better things for a game company to do with their money, brands and human resources. Obviously I am not going to tell the world here and now, when I can actually get paid for the knowledge. Read the nearly 800 articles on this blog and you might get a bit of an idea.
So there you have it. At the current state of the current platform generation AAA games are a very dangerous place to be investing, unless you happen to own one of the handful of "dead cert" global blockbusters.