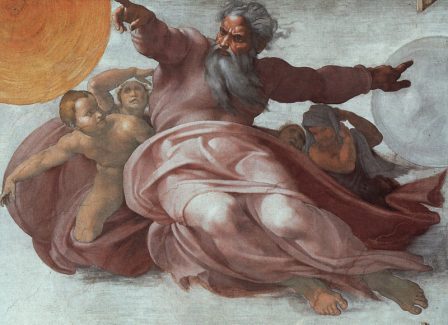 Despite what some ignorant politicians and journalists might tell you, video games are fairly bland when it comes to how "adult" their content is. In fact they are usually too bland to emotionally engage and would be far better if they moved a bit in the "adult" direction. This blandness comes partly from their heritage of being seen as children's entertainment when, in fact, far more adults than children play video games and the median game player is in their late twenties. Another reason for the blandness is the dull censoring hand of the platform holders who are amazingly prudish.
The fact is that established old media have vastly more shocking content than video games. This is an irrefutable fact. And often that shocking content has no age rating and is available to children from birth. Books are a prime example of this. And a prime example of a book that children are encouraged to read is the Bible.
There is a handy website that allows you to search the bible for content. Using this we find that the King James version has "harlot" in it 48 times, "sodomite" 5 times, "fornicator" 5 times, "smite" 133 times, "kill" 208 times and "maim" 7 times. This is shocking, you have to wonder what any right minded parent is doing exposing their children to this stuff.
What we need here is a level playing field. For books, television, video, film and games all to be age rated by the same people using the same criteria. Then the vocal anti gamers would be in for a big shock. Most games would be available much younger and many books would find themselves with an adult rating. Including many classics of literature. And possibly the Bible.