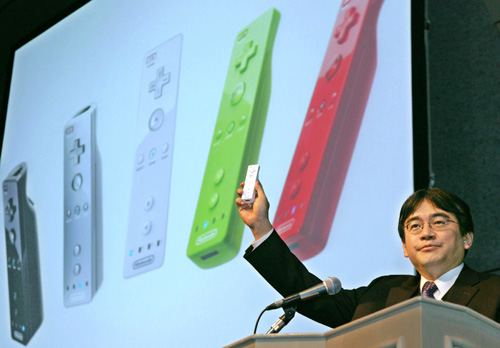 Gamespot have interviewed Nintendo president and CEO Satoru Iwata. Towards the end of a wide ranging interview they asked him about avatar based services. His reply revealed a lot:
"The first question I would ask is whether the service is fun if you're 5 or 95, if you're tech-savvy and if you're computer illiterate. If that's not a hurdle we can get past, it's not something Nintendo is going to pursue.
Take the Miis, for example. Sure, we could go crazy with the interface until it was so customizable that you could make an avatar that looked like anyone you could imagine. But it's because the interface is the way that it is now that the average person can pick it up and create a family member's portrait and feel a personal connection to games unlike anything available in the past. Mii is the answer we came up with after a long process of questioning just how low we could keep that entrance threshold.
In that respect, the virtual-world services out there now still aren't at a place where we'd like to join in–and certainly not to the point that we'd want to jump into competition with everybody else. We'd rather focus on doing things that nobody else would do.
Our job is to constantly look into what people find fun and interesting. I mean, nobody else wants to develop a video game where you get on the scale and see how much you weigh. [Laughs] That's how we're able to keep offering people surprises and entertainment, so even if we were to make a virtual-world-like product, we'd be sure to make it something that nobody would call it a product similar to another company's offering. "
This is being interpreted by most media that Nintendo will not put an MMO on Wii. But if you read it you can see that this is not what Iwata says. What he is saying is that they won't do anything that is "me too".
Readers here will know that there are 86 million Habbo Hotel users in the world. In comparison VG CHARTZ say that there are less than 21 million Wiis in the world. So it is obvious that Nintendo would be criminally remiss if they weren't looking at MMOs.
It is just that they intend to do it their way.