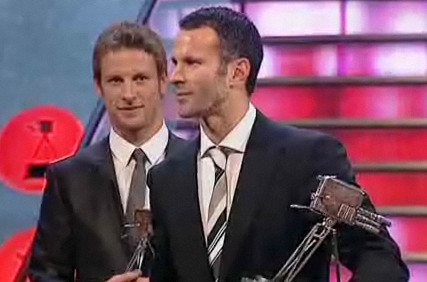 The older I get the more cynical I become about awards and rewards, did Barack Obama win the Nobel peace prize because he wasn't George Bush, or was it for waging several simultaneous wars, using Predators to commit attacks in friendly countries, supporting a toxic Israeli regime and leaving the CIA to trample on human rights? The latest BBC Sports Personality of the year award went to a professional soccer player near the end of his career who doesn't even play for his national side any more, when we also had Olympians and the world F1 driving champion, amongst some very highly achieving sports people, eligible. And, having looked at the latest new year's honours list, even the awards the government hands out sometimes look very shaky.
So it is with the video game industry. I remember receiving awards on behalf of Imagine in the early 1980s, so they have been going nearly 30 years. And they very often seem to go to the wrong recipient. In fact they often look as if they are the measure of belonging to the right clique or cabal rather than having anything to do with actual achievement.
Which brings us to this year's MCV awards. The process is as transparent as mud: MCV will take soundings from the industry and consider any direct lobbying from retailers, suppliers or general readers before announcing a set of Finalists on Friday, February 26th. The winner is voted for by the Judging Panel, which will consist of around 100 highly regarded industry executives taken from all sectors of the business.
I am sure the winners will be very happy with their awards.