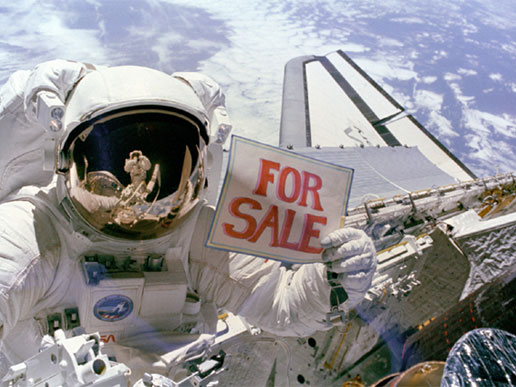 I am a great fan of John Riccitiello, he talks the talk and says more sensible things than just about any other game industry manager. More than that he has instigated a boutique, mix and match approach to working with developers which gets the best out of them. A massive improvement from EA's previous policy of assimilation which tended to result in squandering the assets they had bought.
He has gradually (maybe too gradually)Â  moved EA away from relying on other people's IP with licensed games towards a more sensible policy of creating their own, original IP. And he has gone after product quality. Whereas once a lot of what EA produced was little more than shovelware, now they are in a position where much of what they produce is critically acclaimed. Riccitiello is a great believer in getting high Metacritic scores.
Yet despite this Electronic Arts, as a company, are underperforming. The industry as a whole is booming like crazy yet EA are delivering lackluster results both in terms of growth and in terms of profit. Meanwhile competitors like Activision/Blizzard and Ubisoft have been massively outperforming.
This hasn't escaped the attention of the analysts. Wedbush Morgan's Michael Pachter thinks that EA will have a 16 percent year on year decline in revenue. At Lazard Capital Markets  Colin Sebastian says: "Specifically, we believe several EA titles are tracking below plan at retail this holiday, including Need for Speed Undercover (with disappointing reviews), new franchise Mirror's Edge, and Rock Band 2. We believe further cost and franchise reductions are likely. Importantly, we believe EA is continuing to review its cost structure and franchise base, and it is possible that management will announce further cuts in headcount and the development pipeline (including existing franchises) over the coming quarters."
So what is going wrong? Here are some areas where, from what I have heard and seen, EA may be weak:
Too much and too expensive management. Every time EA get into a bit of trouble they have a cull of development staff (who make the games). We never hear of them flattening their management hierarchy or reducing management perks. There are ways of successfully running big organisations with a minimum management infrastructure. It has been done before and there are many examples I could point EA at.
Inefficient development processes. EA are notorious for making their development staff work long hours of "crunch" to get games out on time. They shouldn't get themselves in this position and "crunch" is a notoriously inefficient method. But it is typical of the stories I have heard from within EA of very large teams being run very inefficiently. Perhaps they could take a lesson from Ubisoft's low cost global development. Or from the far smaller team sizes that you find in most independent developers.
Unimaginative, steamroller marketing. It is almost as if the marketing team are given a budget and then work out how to burn through it with the least effort. Totally uninspiring. This is the entertainment industry and the marketing we do should reflect that.
It is a great pity that EA are being forced to retrench at a time when the industry is booming and they should be investing in growth. This is a massive corporate underperformance. I see this as making it even more likely that EA becomes a takeover target. There are several suitors around who could easily afford it and who would bring efficiencies of synergy that could once again see Electronic Arts leading the way.