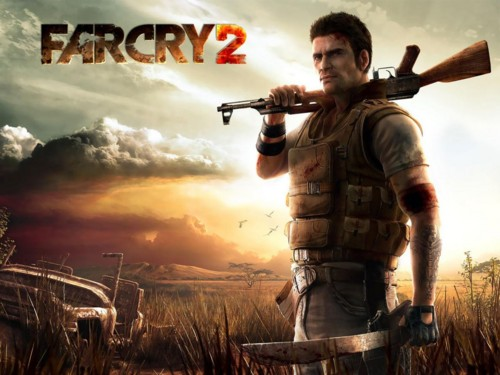 I don't usually put much effort into reporting company results, but these Ubisoft ones help to illustrate a few points. They show how global publishers are these days, the degree to which the industry is booming and how good management makes a game publisher hum.
Firstly globalisation: "Ubisoft is present in 28 and has sales in 55 countries around the globe." It has taken a lot of work to build that up and to keep it well managed. However it is part of what makes Ubisoft so successful. It gives them huge competitive advantages of scale. And it is something that is very difficult to compete with from scratch. Which gives the existing, entrenched, global publishers immense value.
Next, turnover: "Sales for the first half of 2008-09 came to €344 million, up 31.5%, or 38.3% at constant exchange rates, compared with the €261 million recorded for the same period of 2007-08." Wow, the industry is booming. And Ubisoft are making hay whilst the sun shines. What other industry can show growth like this in mature, established companies? Especially at a time when the wheels are falling off all over the economy.
Yves Guillemot, CEO, is cautious and yet confident in his statement: "Going forward, we are confident that the video game industry will be able to continue its dynamic growth in 2008 and 2009, buoyed by the increase in the installed base for consoles coupled with the steady influx of new consumers." Not many CEOs in the world are fortunate enough to be in this sort of position. He continues: "We believe that thanks to the diversity and quality of Ubisoft's games line-up – which caters to both hardcore and casual gamers – we are ideally positioned to continue to win market share in the coming years." Which shows his concern to deliver what the market wants and to avoid shipping poor games. Points which John Riccitiello of Electronic Arts also frequently makes.
Which brings us to the full year targets: "Based on solid first-half sales performance combined with a more favorable dollar impact and the positive third-quarter outlook, Ubisoft is raising its targets for full-year 2008-09. The fullyear sales guidance is now around €1,050 million compared with the previous figure of around €1,020 million, and the guidance for current operating income before stock options has been revised upward to at least 13% of sales versus the previous target of at least 12%." That is over a billion Euros of turnover and 130 million Euros of net profit. This is precisely what a powerhouse publisher needs. Those big numbers are needed to provide the platform to take the business forward. To exploit opportunities and to weather difficulties.
As you can see Ubisoft are an exemplary company with good management. The sort that are going to take this industry forward in spectacular, but well considered, fashion.