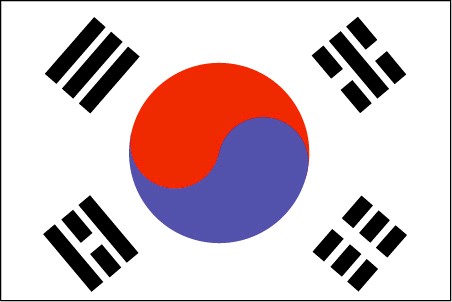 You may think that a lot of game consoles are sold in the world, but the volume of televisions sold is even more massive, currently at about 80 million flat screens and perhaps 70 million CRT sets this year for a total market of 150 million sets. Samsung dominate the market with over 20% of the flat screens and LG have over 11%. Korea have television manufacturing in their pocket.
One of the possible future models for the gaming industry is that the individual gamer does not own any games and does not even download them. Instead the games sit on a server and are played in what is effectively a web browser. This is how most casual PC games work today. And it is what Runescape does. It has huge advantages in game updates, multiplayer, distribution, anti piracy and loads of other areas. The main downside is speed of reaction in shooters and racing games.
But the biggest advantage of server based browser games is that they require only minimal hardware in the home. In fact the hardware is so minimal that it could be built into a modern TV for very little extra cost. So imagine if the Koreans were to do this. That would be, say, 50 million home gaming devices installed worldwide every year. Dwarfing the volume of consoles from Nintendo Microsoft and Sony.
Obviously they would also have to set up the servers and publish the games on it, which would be a massive undertaking. But the upside would be equally massive. Tens of millions of people paying monthly gaming subscriptions, rising to hundreds of millions after just a few years. It could become one of the world's biggest businesses.
Obviously the hardest hit would be Nintendo but they could end up making even more money as a provider of games for the servers. Sony have the advantage of already being a big player in the TV market. And Howard Stringer has recently said that they want to be number one. You can see why. You might think that Microsoft, as a software company, would be out in the cold. But no, they are ahead of all of us. A year ago they announced a joint venture with Sichuan Changhong Electric Co., a major Chinese TV manufacturer to "jointly develop entertainment products that will link the Internet and television". I bet that surprised you.