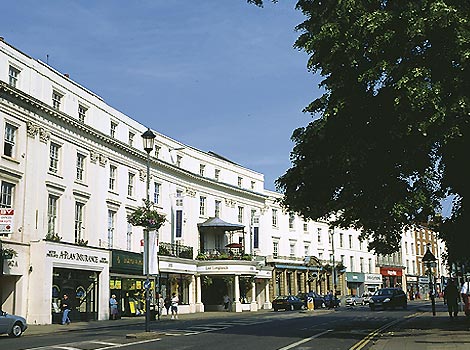 Any game industry marketeer is accustomed to thinking at least nationally and often globally. So it may seem strange to pay attention to the local press and politicians, yet it is essential to do so. Having the right local image can help in hundreds of ways and prevent harm in more hundreds of ways. Because it is the local community in which the company sits and does it's business. And it is where many staff live.
Now that gaming is increasingly mainstream it is easy to work local perceptions to your advantage. And if you are part of a cluster of gaming companies in one locality you can work together for your mutual advantage.
Leamington Spa in Warwickshire is a town built on the Victorian belief in the medical properties of mineral spring water. After that it became a manufacturing centre in support of the vehicle manufacturing industry. And now it is a game industry centre with Blitz Games, bigBig Studios, FreeStyle Games, Supersonic Software, Slam Productions and Aqua Pacific. Very close to Leamington are Codemasters, CustomPlay Games and fishinabottle. This is a sizable presence and makes a major contribution to the local life and economy. A lot of highly paid gaming professionals live in Leamington.
When I worked at Codemasters I entertained both local MPs, James Plaskitt and John Maples and kept all the local press on our press release list. Now that gaming has become more mainstream and Leamington has become even more of a centre there is room for creating a far higher level of local awareness of the industry.
Yet most people who live in Leamington do not realise what is there. They are living in a world class cultural centre for gaming and they don't know it. The town websites don't mention gaming and neither does Wikipedia! This is a failure by all those gaming companies which would take very little to correct, to their mutual advantage.
What applies in Leamington applies to a huge number of localities world wide. The upside of bolting down your local image is great compared with the amount of effort involved.