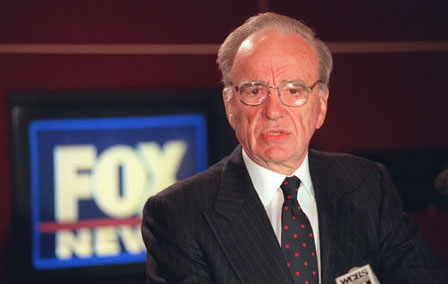 News Corporation, famously, were unique amongst the big Holywood studios/global media companies in having no game publishing presence. Despite the fact that gaming, inevitably, will grow to be bigger than film and TV combined. This anomaly has been put down to a number of causes including Rupert Murdoch's advancing years and the possibility that he was waiting for the right target to swallow up.
In fact amongst it's sprawling worldwide media interests the only things that are gaming related is IGN Entertainment which owns a whole cluster of gaming websites and a 51% stake in mobile phone content company Jamba!, hardly the vehicles to take on Viacom, Warners, Electronic Arts and the other global game publishers.
But a recent 180 degree turn in editorial stance at the Times newspaper, part of News Corporation, was perhaps an indication that things were about to change. And so it is. Although still modest for a $28.6 billion turnover company this is a move that would only happen with the approval of head office corporate strategists and probably Rupert himself.
They are dipping their toes into a rapidly growing sector of the market by starting a casual gaming portal under the aegis of TheLondonPaper, initially with 200 titles but with more being added every week. Obviously they could ramp this up very quickly with different skinned versions for all the News Corporation's global newspapers. Which would make it a significant player in the casual gaming market almost overnight. A clever tactic.