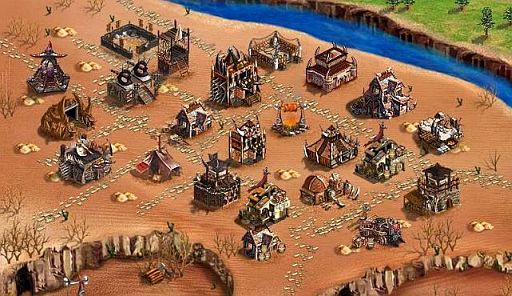 I received this very interesting email:
Dear Bruce,
Greetings from Megan Liu, head of Overseas Business Department of Oak Pacific Interactive (OPI). I joined OPI just over one week ago and my responsibility is to lead OPI's overseas business(game).
I happen to find your website: https://www.bruceongames.com/ and read some your articles. I respect your expertise and I already found many interesting points of view in your blog.
I bumped into a short comment you made on your blog (dated July 15th, 2009; subject title: Empire Craft, the next Evony). In you comments, you link Empire Craft with Evony. You then suspect that Empire Craft is malware. I would like to clarify that Empire Craft and Evony are in no way related or similar. I will share some facts about OPI and its products.
OPI is one of the leading (browser-based) webgame developers and operators in China. OPI has reputable venture capital funding from Softbank (Japan) and General Atlantic, Doll Capital Management. Last year Softbank invested over $US430 Million and Son Masayoshi now sits on our board of directors. The company and development team are not associated with either Evony or Eric Lam. Empire Craft is developed by OPI and has no hidden agenda or malware to gain revenue. None of OPI's products are malicious. OPI is targeting long term growth, has expanded into overseas markets and is trying to attract loyal players. It also developed The Secret of Heavely Book (http://t.mop.com/) which won the 2008 ChinaJoy Jinling Game of Year and is gaining popularity.
I understand some game operators might use inappropriate or deceptive marketing information to increase their market and profits. This short term strategy always leaves a bad taste in players' mouths and negatively impacts the serious industry players such as OPI.
I admit there are areas of improvement in OPI's current English product offerings e.g. the User Agreement that you found so similar to Evony's. I am determined to help OPI to improve these areas so that we can introduce a wonderful, enjoyable webgame experience to players outside China. I really admire your background and marketing experience and I hope we can keep in touch and to see if we can find some potential opportunities to cooperate in the near future.
For more information about OPI please check: http://www.oakpacific.com/english/about.htm
For OPI games in China please check: http://www.imop.com/
If you have further questions about OPI and our products, please feel free to contact me. I'll be very glad to assist you in the future. .
Best regards,
Megan Liu (刘春华)
Overseas Business Department – Game Center
Oak Pacific Interactive
No.8 North Third Ring Road East, Chao Yang District ,Beijing, P.R.China Zip Code: 100028