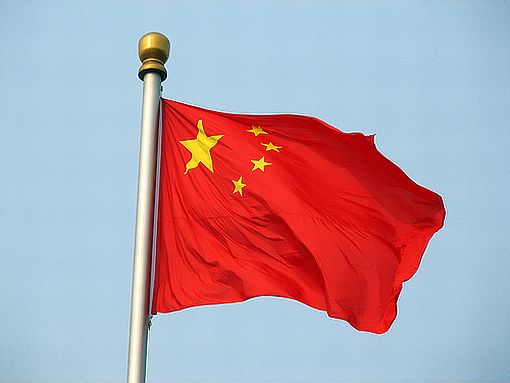 We have at least five games originating in China now that are remarkably similar to each other. Evony you know about, Kingory I have written about before. Fog of War, Napoleonic War (Nap War) and Lords Online are pretty much the same game again. OK the maps and story are different each time, but much of the rest remains the same. Empire Craft has also been written about here.
Evony, earlier this year, claimed the following provenance: "Evony is owned by UMGE (Universal Multiplayer Game Entertainment). Founded by a small group of avid Chinese game developers, UMGE is based in Guangzhou, China and develops online multiplayer games." Here is a summary of  some of the Evony articles on this site.

Kingory's provenance seems to be that it is an English language version of the immensely popular Chinese language game ReXueSanguo . Whilst it is virtually identical to Evony the management attitudes are completely different so whist the two games obviously came from the same place they seem to be run by different people. It's stated ownership is: © 2008 – 2009 JoyPort UUYX (China). P.R. China Internet Culture Business License Permit: 2005-075
Nap War "is owned and operated by SOHO Union International Ltd (SOHO Union)". "We started our business as a small enterprise in HongKong, making our first product called Fog of War: Napoleonic War. Now SOHO has approximately 100 employees worldwide with each one showing great passion, remarkable creativity and efficient teamwork in their efforts to achieve our goal."
Empire Craft is also a very similar game. It has the addition of 3 races and allows you to queue buildings up. In a letter to this site they said they were owned by: Oak Pacific Interactive, No.8 North Third Ring Road East, Chao Yang District, Beijing.
Lords Online is an announced and reviewed game from IGG Inc (I Got Games) who are well established and already publish a range of games. And once again it is pretty much the same game. IGG are substantial, well established and well funded and seem to have offices in China, Hong Kong and the West.
So that is five iterations of pretty much the same game that I know about. So there are probably more, with even more to come. All come from China. All allow you to buy game achievements instead of earning them by playing the game. And several of them are marketing by using the high profile, high cost, Google advertising route.
One wonders where these games are coming from. Who actually wrote what is the original game and how it ended up in what seem to be so many different hands. Also the business model they seem to be all adopting. Is that imitation or are they working to a template?
And what are their chances of success? People are not stupid and the internet allows a flow of information so the gaming world will quickly realise that these are all pretty much the same game. At Evony most players have deserted the game once they have sussed it out, after this will they even bother with the others? And then there is the small number of players willing to pay a considerable amount of money to play these games. Are there enough of them to go round and so finance the high risk Google advertising strategy?