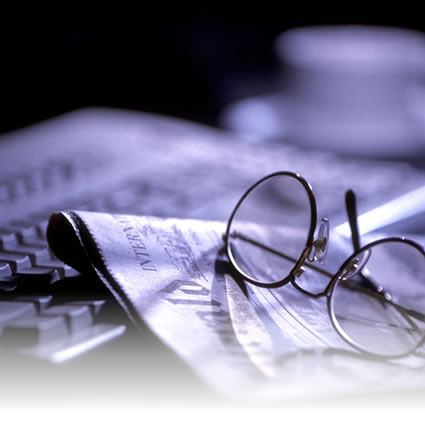 Massacre in Winnenden, Germany as school student runs amok with gun. A huge tragedy. Last time this happened in Germany, at Erfurt, it resulted in repressive anti gaming laws. No doubt we will have another Pavlovian response this time, from the ignorant. Despite the biggest study on school shootings, by the American Secret Service, finding that there was no correlation between video games and these terrible attacks.
Take 2 lose $50 million in the quarter ended 1 January. Electronic Arts could buy them for buttons now and must be very glad that their multi billion war chest is still sitting in the bank. The reason we have big publishers running huge losses whilst the industry booms is threefold. Firstly the plastic and cardboard console game business model is close to being broken, they cost too much to make for the potential revenue. Secondly there are too many publishers of these games, we need a lot more consolidation down to just a handful of global giants. And thirdly gaming is still an immature industry so a lot of management are there by accident. And it shows.
Research shows that online gaming is on the up. No surprise there. Xbox Live represents a half of all online console gaming. No surprise there. Massive leap in Wii online gaming leaving Playstation trailing a distant and miserable third. Now that is a surprise.
Microsoft came 21st in the Sunday Times 100 best companies to work for in Britain list. A great achievement and something that more in our industry should seek to attain. Too often the key workers in our industry are treated badly with unpaid crunch, low job security and a management tendency to treat staff like mushrooms. Yet staff are by far the most important element in any business. With the right people you can do anything. Without them you will achieve nothing.
The French National Assembly are now debating the strictest anti P2P law in the world. This will be an interesting experiment. Will they be able to stop the millions of people who now steal their digital content instead of paying for it? Will doing so lead to a renaissance in the creative arts that have been badly hit by the massive theft of their work? And will they be able to do so without impinging upon rights and freedoms?
We just had the annual BAFTA awards for games. And just like every year the industry were shocked and surprised by the results. When I was running such things at Codemasters I eventually refused to even enter for these awards. The game industry should have nothing to do with BAFTA, that F stands for Film and we are sleeping with the enemy. Some presumably think some of the movie industry stardust will be sprinkled on us. If so they are paying too high a price in giving huge chunks of our marketing away to an organisation dominated by a competing industry. We are already bigger than film but I bet that BAFTA isn't spending more on promoting games than it is Films. The game industry needs it's own organisations and infrastructure and is held back by not creating them.
UK trade price for the Wii going up by £16.50 +VAT. This is because the Japanese Yen is very strong and the British Pound (due to an inept and incompetent government) is very weak. Nintendo want to maintain their profit levels on every machine sold. And if people in the UK won't pay the price then they can always find customers elsewhere. This just as Sony is being strongly rumoured to be bringing the PS3 retail price down by £50. So we could end up with the least capable console costing the most money.
The parents of Damilola Taylor want a tax on violent video games. You would wonder how this stupidity is given the time of day. Why not a tax on violent books or violent films or violent music lyrics? All the evidence points to video games reducing violent crime. As video games have been increasingly played in various markets there has been a corresponding drop in youth violent crime. Perhaps the playing of video games acts as a catharsis to get the violence out of people's systems. Violent video games played no part in the death of Damilola Taylor. It was the work of the 12 and 13 year old sociopathic, feral Preddie brothers and was most famous for the police wasting £20 million of public money on a succession of inept investigations.