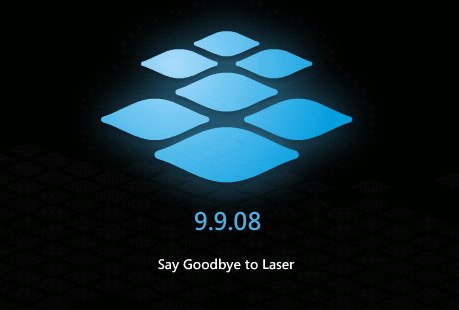 Microsoft are teasing us that on the 9th of September they will be announcing a new product with the wind up tagline: "Say Goodbye to Laser".
Unfortunately in the age of the internet it is difficult to keep the genie in the bottle. And what Microsoft are up to here has leaked out via various global retail partners. Microsoft have to tell these people their secrets so that they can sell the new product from day one. Unfortunately they are not as good at keeping the secrets as they should be. However Microsoft have reacted and Blue Track has been removed from their sites. But too late, the secret is out.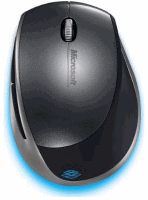 So it is going to be a new sort of mouse technology taking over from laser, using a blue LED and a special lens. It offers excellent performance and accuracy on most surfaces, raw wood, granite and carpeting included. This is especially useful with laptops but you can see it also having uses with consoles.