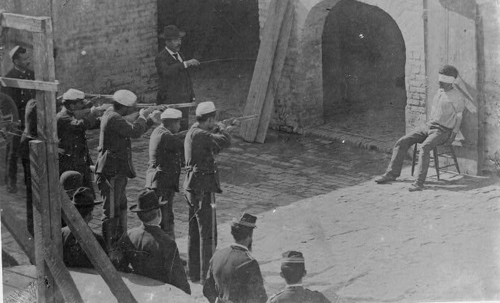 You have heard the mantra on here before, interweb downloads of games, music, films and TV programmes is the biggest binge of stealing in the history of humanity. Now people make all sorts of excuses rather than face the facts that they are thieves. But the simple matter is that the reasons they do it are because they think that there is zero chance of getting caught and because after they have done it they have the product and they still have their money. So it is truly excellent that at long last the game industry is acting.
Firstly five games developers, Atari, Topware Interactive, Reality Pump, Techland and Codemasters, will write to 25,000 people in the UK, asking each to pay £300 at once to settle out of court. Failure to comply risk being taken to court. Initial legal actions will be against 500 people who haven't paid up. You can understand this action when you consider that Operation Flashpoint, a game I worked on, was downloaded (stolen) 691,324 times in one week.
Secondly a UK woman who put Dream Pinball 3D on a peer to peer network has been ordered to pay damages of £6,086.56 plus costs of £10,000 to Topware Interactive. Their lawyer said: "Our clients were incensed by the level of illegal downloading. In the first 14 days since Topware Interactive released Dream Pinball 3D it sold 800 legitimate copies but was illegally downloaded 12,000 times. Hopefully people will think twice if they risk being taken to court."
It is actually very easy to catch these thieves. All you have to do is to join a peer to peer thieving network and record the IP addresses of everyone who contacts your computer, upload and download. Then use Whois to find whose the IP address is. Or ask the internet service provider. So, with application it is possible to close the whole den of vice down.
Obviously acting in this way is quite controversial. And Peter Moore, EA Sports boss, is more cautious: "I'm not a huge fan of trying to punish your consumer. Albeit these people have clearly stolen intellectual property, I think there are better ways of resolving this within our power as developers and publishers."
Obviously this all applies mainly to boxed retail games. And any regular reader will know that this is a dieing business model. And the business models we are headed for in the future such as free gaming and server based gaming preclude piracy. But this is no reason to allow people to steal off you in the current business model.