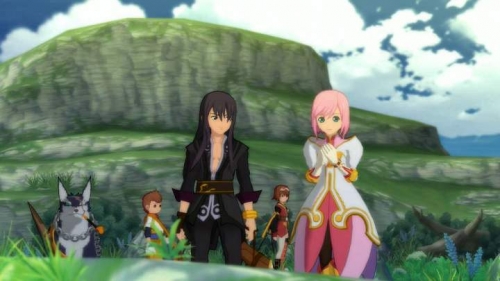 The failure of the original Xbox in Japan was something that many people used to beat Microsoft with. And the 360 didn't seem to be doing better, so the derision continued. But Microsoft were steadfast and shrugged off all criticism saying that the Japanese market was a long game. How they must be smiling now, with queues in Tokyo to buy Xbox 360s and with major stores selling out. And it didn't take rocket science to achieve this volte face.
What many people often forget is that this industry isn't about processors and blu ray and all that technical stuff. It is about entertainment. This is something Hollywood never forgets and which we often do. So all Microsoft needed was a must have game for the Japanese market. And they needed it to be a platform exclusive. And Tales of Vesperia is that game.
Now you will tell me that one swallow doesn't make a summer. So it is nice that Tales of Vesperia followed on the coat-tails of Soul Calibur IV which was a top ten hit for the 360 in Japan. And now, of course, all those Japanese gamers have got their shiny new 360s they aren't going to limit themselves to just these two games. There are a lot of great 360 exclusives out there. And, of course there is Live, which is the best online gaming portal.
So the effect of Tales of Vesperia will be to lift the 360 to a higher sustained level in the market. And at this higher level, because of word of mouth and peer pressure, there will be far more organic growth. It is a step up and what Microsoft need in Japan is a series of similar incremental jumps, with the market continuing at a higher level after each one.
Sony and Nintendo won't be quaking in their boots yet but this is a definite paradigm shift in the Japanese gaming market which adds further piquancy and interest to this generation of the console wars.