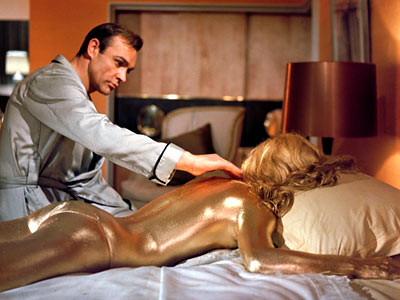 Gordon Brown has a long history of financial mistakes. Income tax credits, private finance initiatives and more than doubling health service spending in 5 years for little benefit for instance. But one of the silliest was selling off half of Britain's gold reserves, some 400 tons, at a 20 year low price. Since when the value of gold has tripled to over $1,000 dollars an ounce. This represents a loss to the British taxpayer of some £2 billion.
Gold is a usually a bad investment, you have to pay for storage and it generates no income, so why has its value rocketed? Quite simply we live in turbulent times, currencies are going up and down as are company stock prices. Nobody knows what is going to happen next. So people are buying gold as a safe refuge for their wealth which is driving it's value up. But they are wasting their time, they should be investing in the stock of video game industry companies. Just look at this:
The game industry is definitely the place to have your money. It is growing faster than anyone predicted and it will continue to grow through the economic downturn. Remember, this is entertainment, and Hollywood had some of it's greatest successes during the great recession.
And the video game industry is still at it's very beginning. It will continue to grow till it is bigger than television and film combined. This is inevitable as gaming has the powerful and fundamental advantages of interactivity, connectivity and non linearity.