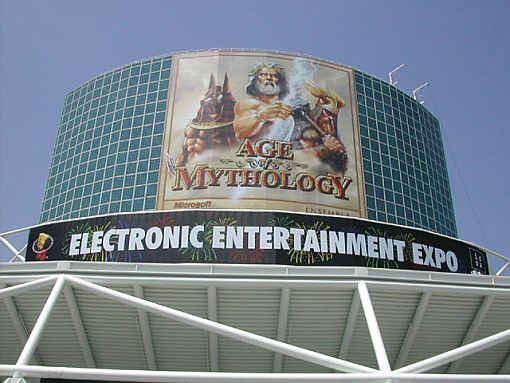 There are now many hundreds of millions of people playing video games. It is inevitable that many millions of these are great gaming enthusiasts and that many of these want to work in the video game industry. My advice, based on 30 years in and around it, is don't. And here's why:
Playing video games is fun, it is entertainment. So you might think that making video games is fun. It isn't. Not more or less than other jobs. Because that is what it is, just another job.
People who are industry wannabes always say that they want to be game designers. This is because they don't know how a game is made. In fact there are very few game designers involved. On any development team the main sort of people are artists (of different sorts) and programmers (of different sorts).
Being keen about video games is no qualification whatsoever for working in the industry. Being a good computer programmer or artist is a much better basis. Even better is to be very good at maths. Game companies want people with the skills to make games and being an enthusiast isn't a skill.
The competition to get into the game industry is fierce because there are so many wannabes. So the industry can be very, very choosy. When I was at Codemasters the minimum degree to get in was a 2.1 and you had to score over 130 in an IQ test.
Because so many people want in the wages are terrible. Similarly qualified graduates going into other industries will typically earn a lot more.
If the wages are bad then the working conditions are worse. Crunch is a widespread practice in the industry. Huge numbers of hours of unpaid overtime.
Career advancement is typically very, very slow. This is because most of the jobs are at a similar level, programming and creating art.
The work itself is often tedious, repetitive and boring. It is a hard slog to create all the dots that you see on the screen. There really are lots of better and more interesting jobs in the world.
Job security is awful. Companies routinely get rid of people as the work flow fluctuates. No matter how good you are it is ridiculously easy to find yourself out of a job.
The training industry has jumped onto exploiting the wannabe. Lots of colleges and universities have jumped on the bandwagon. There are now hundreds of supposed game industry courses in the UK. Yet amazingly only 6 of these are accredited by Skillset! There are now more people in training for the video game industry than there are in the industry. The vast majority of these people are wasting their time and money.
Game companies are mainly not very well run. This is because it is an immature industry and the management skills and practices are just not there. It is much, much nicer working in an organisation that is run properly. Which you are far more likely to find outside gaming.
The industry is firing, not hiring. Lots of game studios have closed, many have shed jobs. Electronic Arts alone is shedding 1,500 people. There are lots of very good, very experienced game developers who can't get a job. Against that newbies don't stand a chance.
The proof, as they say, is in the pudding. And over the years I have seen lots and lots of people leave the video game industry. They move to other industries where the work is better, they earn more money, they get promotions and they have job security.
If after all this you are still determined then I have some advice. Don't train for the video game industry. Instead train to get a very good qualification that the game industry needs but which you could use in other industries. Maths and physics are the prime examples. There is a huge shortage of graduates in these subjects, so you would be far more attractive to a game company. Good artists and C++ programmers are more common, so less valued. But they are still both qualifications that can be used in many industries.