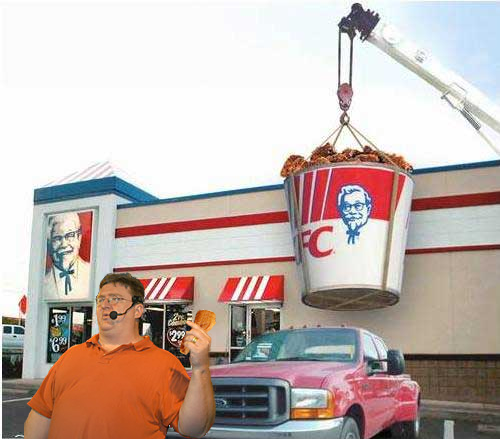 When I was at Codemasters I followed closely the announcement of Steam by Valve in 2002. The growing pains, the successes and the opening up of the platform to other publishers. Steam was so clever, so obvious and so clearly the future that I would have liked Codemasters to do a "me too". Unfortunately the directors had other things on their minds. So I tried to get them to at least put our PC games on Steam. And they didn't.
Since then Steam has gone from strength to strength and it is now one of the most important platforms in the whole video game industry. With 15 million active users, probably about the same number (or maybe more) as Xbox Live has. But every Microsoft Xbox 360 purchaser gets a month's free membership of the Xbox Live gold service. So Steam is outperforming. And I wouldn't be surprised if the spend per user is far higher on Steam than it is on Live.
Gabe Newell, the MD of Valve was one of the Microsoft millionaires and was the producer of the first three versions of Windows. He has said that he wants to have every PC game on Steam. Why not? Each one is just a bit of space on the server so the marginal cost of each extra game is minimal. However the utility this provides for a Steam user is fantastic. The ability to sit down and, on a whim, play any PC game. Outstanding stuff.
Now Valve have made a simply stunning announcement. They are making a whole pile of powerful and important development tools available to the development community. For free. Steamworks includes real-time stats, anti piracy, auto-updating, community and matchmaking utilities. This is an amazing gift and will save PC developers very many millions of dollars. But it is not altruism. The effect of this will be to make more and more PC development Steamcentric. And to raise industry standards for all the mechanics behind a PC game.
I have to admit that if I were a publisher of PC games I would not bother any more with the plastic and cardboard boxed game at retail business model. It is too much work and it opens you up to so much piracy that you are shooting yourself in the foot. It is a concept that has reached the end of it's life. Now it is far better to give the game away for free like EA are doing with Battlefield Command. Or use Steam. It will be very interesting to see which of these two mechanisms works best.
So Steam has the potential to become the standard global platform for PC gaming. This is absolutely massive. There are a lot more PCs in the world than there are game consoles. Also the barrier to publishing is very low on Steam. So we would see all sorts of great, amazing, fantastic new stuff which otherwise would never see the light of day. This is the opposite of the console gaming model which has a massive barrier to publishing and which lays a dead hand of censorship on games, both of which contrive to stifle innovation and so hold the industry back.
Of course Valve could make Steam available for consoles. Now that would be interesting.
In the meantime the value of Valve as a company is immense. Gaming is growing to be mainstream entertainment and will become bigger than television and film combined. There is a very good chance that Steam will become one of the most important cornerstones of this immense industry. I wish I owned 0.001% of Valve!!!