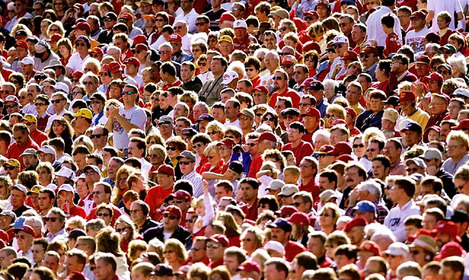 Codemasters currently have a recruitment advert for Director, Community paying £90,000 PA. This is interesting to me because I had to fight like mad against strong political opposition to create this department at Codemasters. Not that I invented community liaison. All I did was to take something from our MMO department (where it is essential) and adapt it for boxed console and PC games. So it is nice to see that it is now accepted and warrants it's own senior management. It ought to be because, quite simply, it is the second most cost effective marketing tool (after Public Relations).
From a marketing point of view the internet is either a fantastic opportunity or a fantastic problem, it is up to you. It offers you something immensely powerful that has never been possible before, the potential to have a two way interactive relationship with every customer (or potential customer) in real time. This is just immense. And nobody has worked out how to get the best out of it. Yet. In the meantime your community liaison team are the people who wield this incredible marketing tool.
You will notice in the preceding paragraph that the term two way is used. A lot of people forget this. Community liaison is a dialogue. And you had better be listening. It is for this reason that I always wanted to involve the people in community liaison in wider marketing discussions. Because they have the immense input that they know what the customer is thinking and saying. Far better than your market research people do.
Another wonder of community liaison is that is so cheap to do that it can be done for every game, even if the game is only on XBLA. And it isn't just for publishers. This is something that developers can do. They can do it to increase the value of the games that they make and they can do it to improve the profile of their company. Every game should have a development blog and a forum as an absolute minimum.
As you can see this is a new, exciting and rapidly developing area. So it is easy to become enthused. And quite rightly, with a good attitude community liaison can give you a great marketing advantage.