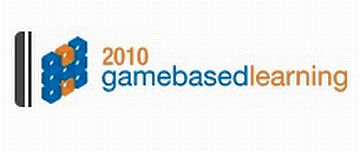 Game Based Learning is at the end of this month, on the 29th and 30th in London. Everyone of any substance in the industry should be there. The reason is that gaming for educational purposes is going to grow to become far, far bigger as an industry than recreational gaming. In fact most people would be surprised about just how big it already is. Military and industrial trainers are far more pragmatic than the hidebound formal education sector and so have adopted game based learning with open arms for the massive benefits that it brings.
The fundamental mechanism of gaming is that you start off with knowledge or assets, you are then asked to apply these to a problem, when you solve the problem you are rewarded. This is just brilliant for teaching. Vastly better in just about every way to the highly compromised historic classroom system. That we haven't already moved across wholesale is a measure of our own ineptitude and a huge disservice to all those still suffering from old fashioned educational methods.
So this conference is essential stuff. Here is the programme. See you there.