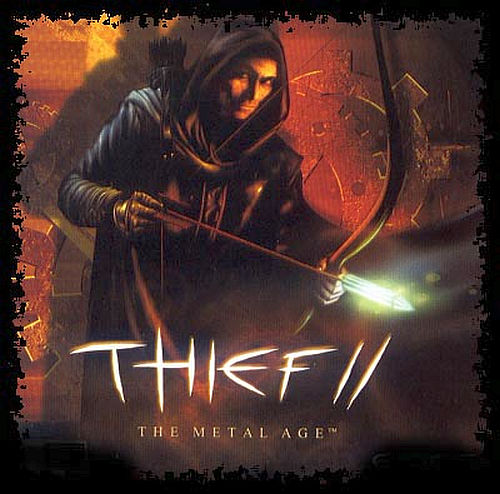 There is no doubt whatsoever that downloading and playing a game that should have been paid for is theft. The perpetrator is benefiting from another person's labour that has a commercial price which has not been paid. The fact that with digital content you do not need any materials to manufacture a copy is totally irrelevant. It is still theft and the people who download games without paying are thieves.
And it is theft on a grand scale. The current orgy of online IP theft is the biggest outbreak of mass stealing in the history of humanity. Tens of millions of people are stealing because they think they can't be caught.
Earlier this month I wrote this article about $304,149,300 stolen from Activision, the reaction has been quite amazing. This article in TechDirt criticises me and takes the tone that it is perfectly acceptable to steal games. This is a professional journalist biting the hand that feeds him. Does he not realise that the people who spend their lives working on games need to be paid? And has he not seen the damage that game theft has repeatedly done to the games industry?
Here are some of the pathetic comments that people made to the TechDirt article:
I download games because I want to know if its worth spending money to own the game. Give us more demos and I'll download less! (maybe)
Amen! I can't wait until these overpaid nancy boys quit whining and realize that their customers are no longer going to tolerate a company stealing money by providing little value for a high price. Then again, they have politicians in their pockets, so why should they? I say, fire all the top executives that have made any mention of 'stomping out piracy' and elect all new politicians (preferably younger than 60) into office. Next, we need to formulate some teaching tools that a kindergartner could follow so that the remaining executives can understand the current technologies.
I downloaded MW2 out of spite alone. I specifically did so because they chose not to support dedicated servers. Meanwhile, it's a lot easier for my downloaded copy to play on the dedicated servers that people made on their own, than it is if I were to buy a legit copy.
This is the problem now, developers make a game for every platform, and dont change it much from the console version for the PC – instead of taking advantage of the power and better capabilities of the PC. Its not worth the time to even bother if its a direct console port.
If the marketers decided to treat their customers respectfully, offering a product that was actually worth full price on the PC, or offered it at the price it was actually worth, they wouldn't have a "piracy" problem.
The problem is that while piracy can be traced partly to the "blackbeard" torrent users who just want something for nothing, it can also be traced to attitudes and decisions of the company that released the IP.
And then there were the comments that people made to the original article on here:
Sorry Bruce, but they dug their own grave on this one and you need to get off your soapbox and try to find the REAL reason piracy exists.
You sir are confused.
Nothing has been stolen.
The original is still there .
Nothing is stolen.
If it was the police would be involved…….
………We all tread on thin ice so we cannot point fingers.
Let he that has not ,throw the first stone.
nobody, i thought so.
COD:MW2 isnt too great anyway. Yes it is a good game,if you can overlook the pathetically short single player mode, and the ridiculous regenerating health system (why does everything have to be dumbed down
nowadays?), and invincible allies…………
Further, saying that it's stealing because somebody's enjoyed the fruits of others' labor without paying is questionable. You want to go down that road? How about not watching the commercials for a television program? Every time you get up to go to the bathroom or skip past them on your DVR, YOU ARE THEN ALSO STEALING. I suggest you call the authorities and turn yourself in.
I have pasted my dictionary's definition of the word "theft". Note that "every part" bit, as long as the copyright holder still has access to their work then it has not been thieved.
Damn pirates. If it weren't for them, maybe MW2 wouldn't have bombed at retail?
If customers are treated with respect, they'll purchase your content. If you treat them with contempt, they won't.
I've sworn to myself that I'll never, ever buy an Activision title, ever again. (Barring, of course, any and all Blizzard-Activision titles, because Blizzard is 100% deserving of my support). That (put whatever expletive you want here) CEO of Activision disses the gaming community as a whole; it's only fair that he suffers the consequences. Not to mention MW2 is WAY overpriced, and if that CEO would've had his way entirely, it would've probably been twice as expensive. Same goes for Spore, simply because their draconic DRM "protection" is a slap in the face to people who bought the game, and it's not even that well-made.
the trouble is, due to the combined ease and inexpence of both fast downloading, and mass digital data storage, piracy has become so easy and prevailant that it's an easy target for companies to blame when looking for an excuse to explain away their lack of sales, or for justifying their extortionate prices.
I love this bit, Bruce "Explain their low morality to them and the harm they do…."
Can we do the same thing to 'investment' bankers, realtors, solicitors, accountants, big Pharm,……
There is more, but you get the idea. The thieves use a range of excuses to justify their stealing to themselves. And there is a big lesson for the industry. The thieves are barbarians at the gate, looking for any opportunity to destroy everything we have built, the proof is in the quotes above. Any lack of vigilance and they will be through the gate, destroying all before them, as they have so many times before. Against this you need to make your business model as tight as possible against these thieves. Be proactive against them. And always remember that you may have to abandon a well established platform tomorrow because the thieves have destroyed it as a viable target for games.