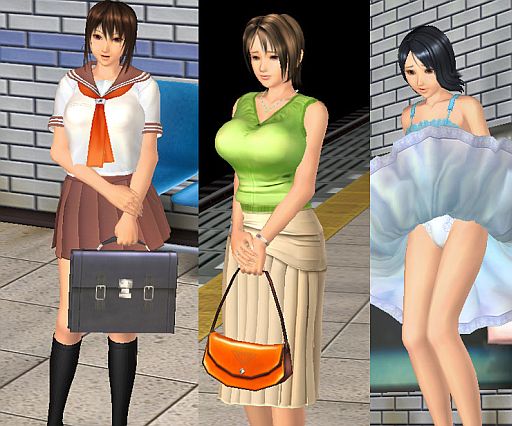 Keith Vaz's one man crusade against video games continues. This is what happened in Parliament:
Keith Vaz (Leicester, East) (Lab):What recent discussions he has had with pan-European game information on the age classification of video games.
The Parliamentary Under-Secretary of State for Culture, Media and Sport (Mr. Siôn Simon): I have spoken to the Video Standards Council—the current UK agents for the PEGI system—about the classification of video games and have another meeting scheduled with it very soon. I have also had discussions with the British Board of Film Classification. Both organisations are working hard to ensure the success of the new system.
Keith Vaz: I thank the Minister for his answer and welcome the steps that the Government are taking on this issue. However, it is still a matter of concern that a game such as "RapeLay", which shows extreme violence against women, can be downloaded from the internet. What steps are the Government taking to ensure that such games are not accessed from the internet, so that children and young people are properly protected?
Mr. Simon: We should be clear that the game was not classified, but was briefly available on Amazon and then was banned. The point that my right hon. Friend is making is about games that, like other brutal, unpleasant, illegal content, can be available on the internet. All steps that apply to any other content on the internet will apply to games. Specifically, as part of the Byron review we set up the UK Council for Child Internet Safety to work with content providers, internet service providers and all aspects of Government to make sure that such content cannot be accessed, particularly by children.
Why pick on video games? There is plenty of rape on television, in the theatre, in films and in books. Yet he bursts a blood vessel when rape is in a Japanese language game that was only very briefly available on Amazon. Why not a balanced view from Keith Vaz across all the media that features rape? There is lots of rape in the bible, for instance, so when is Keith Vaz going to seek the ban of this evil book that has no age restriction on it and that is widely available to children?
RapeLay is not a nice game. However if adults are exposed to rape in all the other media then why not in games? Obviously children need to be protected, but that is no excuse for Keith Vaz to be allowed to take our basic human freedoms away from us. What he is doing is exactly the same as burning books.