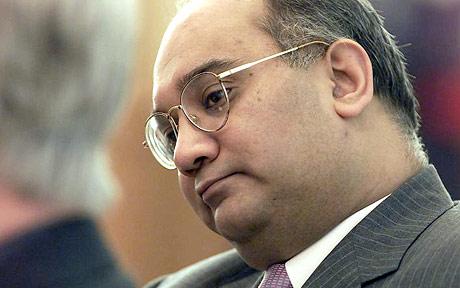 As regular readers will know Keith Vaz, who is a member of parliament and chairman of the Home Affairs Select Committee, has been a persistent critic of video games.
He demanded that  Rockstar Games' Manhunt(certified 18 by the BBFC)  be banned, because it allegedly influenced the 17 year old killer of 14 year old schoolboy Stefan Pakeerah. Despite the police denying any such link. Despite the Judge denying any such link. Despite it actually being the victim Stefan who (under-age) had a copy of "Manhunt" and not the killer.
In the House of Commons during a private member's bill he claimed that videogames allow people to rape women. Patently absurd. Though you often find rape in movies and books (there is lots of it in the Bible) Keith Vaz wasn't concerned about them.
He blamed a stabbing in a queue in London on GTAIV when the perpetrator had nothing whatsoever to do with the game.
Obviously someone who upholds our morals in such a manner must be morally correct himself. So this quote from the BBC may come as a surprise:
"Claim: The chairman of the Home Affairs Select Committee claimed more than £75,000 to fund a second home in Westminster, even though his family home is just 12 miles away in Stanmore. The Telegraph also suggested he changed his designated second home for a single year to property in his Leicester constituency, before claiming more than £4,000 on furnishings."