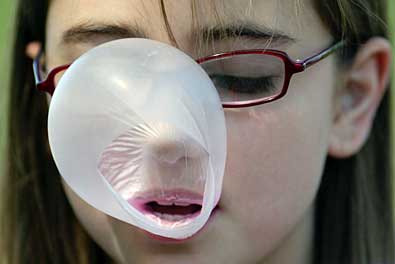 Could the huge bubble of iPhone game success be about to burst? We have seen many times in the history of the video game industry that customers are very keen to steal the games we have worked on rather than pay for what they have had. This has already destroyed the viability of many gaming platforms. The iPhone could be next.
Basically the App Store mechanism gives no protection to what it hosts, so anyone else can host whatever they want elsewhere and allow free downloads. And this is what is happening, you can get any App you want for the iPhone for free. Up until now most iPhone users were unaware of this so continued paying for their Apps, but the word is getting round very quickly. So now TAG Games are saying that two thirds of users of their game Car Jack Streets have been thieves who have not paid for the game.
Once this particular genie is out of the bottle it is just about impossible to put him back in. So pretty soon, as the word spreads, iPhone App piracy will be in the 90+% that it is for boxed PC games. Which will destroy the business model, just as it has for so many gaming platforms before, and so people will stop developing for the iPhone. Which will damage the iPhone as a gaming platform.
The reason this has happened is almost certainly purely down to Apple's innocent naivety and inexperience in the gaming industry. They haven't grasped the fact that the only gaming platforms to experience long term success are those where it is extremely difficult or impossible to steal the games. The three main home consoles, the Wii, PS3 and Xbox 360, have many layers of anti piracy protection built into them for this very reason. In fact one of the reasons the gaming industry is doing so much better than the music and film industry is that with our platforms it is quite difficult to steal our work, whilst their work is simple to steal.
Meanwhile if you are developing for the iPhone or thinking about it you need to take a very serious look at how much your work is going to get stolen. Selling very cheap, and so not worth stealing, is probably the best route to take just now.