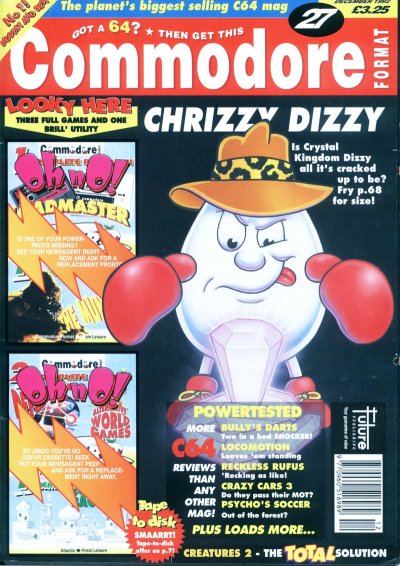 I have written on here before about the Dizzy brand. It is one of the biggest ever video game brands in Europe and especially in the UK. There is a whole generation out there who are aware of the Dizzy brand. I am especially proud because I did the marketing that created the sales and built the brand. Though this was made a lot easier by the fantastic games the Oliver twins created. I am less pleased about the silly feuding that killed the brand off in its prime and the lack of vision to bring it back.
There is still a big and active Dizzy community out there, 20ish years after the event. A testament to the enduring quality of this brand. And the purpose of this little article is to publicise this by letting you see an email I received:
Hello Bruce,
I'm Alexandru Simion, author of the DizzyAGE engine. If you haven't heard about it, it's a set of tools designed to create classic Dizzy adventure games:
Every year we have an Easter competition bringing in new and wonderful fan made Dizzy games. This year we're happy to have The Oliver Twins among the sponsors. As in 2008, they offering three invitations to their Blitz Games Studios.
I saw your blog post about how you tried to put The Olivers and Code Masters together to bring Dizzy back and I'm sorry it didn't work. When we visited them last year, Philip and Andrew told us how much they wanted to reach an agreement with Code Masters. Well, maybe one day we'll see it done.
I was also wondering if, considering your interest in Dizzy games, you are willing to have a post in your blog, about DizzyAGE and our competition. It will probably bring in more people and who knows maybe some of them are going to create some great Dizzy games. If you need more details, please let me know.
Thank you!
Alex