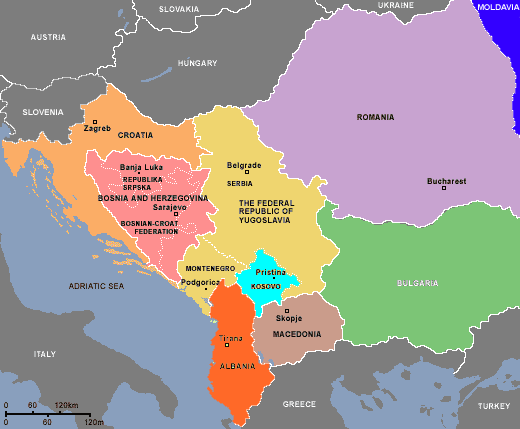 The interweb is an amazing thing, open to all it puts the sum of human knowledge at your fingertips. And with blogs, forums, social networking and content aggregators it has opened up it's amazing power to everyone. The led to a few golden years when people were largely positive and the interweb grew exponentially in richness.
These days are now over as increasingly people abuse the interweb and everything that is in it for their own narrow agenda. Now a world expert university professor can and will be shouted down by an ignorant 14 year old. And there are lots of ignorant 14 year olds in the world and they have lots of spare time on their hands. This alone has led to many valuable contributors walking away from the interweb, they don't need the abuse.
A good example in gaming is the story aggregation and social bookmarking site N4G which has been truly excellent. In one place you could get a feel for what was happening to gaming news over the whole interweb. This made N4G a very valuable resource for keen gamers, industry professionals and journalists. It was the pulse of the games industry.
Now N4G is broken, taken over by Sony fanboys with a narrow agenda. If an article is submitted that could be considered to be in any way critical of Sony (which is quite easy, the way they have screwed up this generation) they pounce on it en masse, marking it down so it never make acceptance. Obviously any pro Sony stories are massively marked up so they get instant acceptance and rise to the top of the points scoring system. So the whole output of N4G is now massively distorted and has lost it's value.
Not only that, the Sony fanboys also boost each other's reputation on the social scoring system and knock the reputation of anyone who does not follow their agenda. So the whole social side is abused, distorted and now pretty much useless. To be fair to N4G, they are aware of this and are fixing it. However the fix inevitably means that the site will be less open and more restricted. A prime example of the Balkanisation of the interweb.
Then there was Fatbabies, a forum for games industry professionals. Lots of non professionals joined and ran amok, shouting down those who knew better in typical fanboy style. The site imploded and the game professionals moved to The Chaos Engine and made the site closed to access by outsiders with membership only by invitation to known industry professionals. So all the immensely valuable content created by these industry professionals can only be seen by themselves. This is typical of interweb Balkanisation reducing the availability of the good stuff to everyday users.
Also look at VGChartz, a potentially useful site with guestimates of industry activity. However it is difficult for anyone to take it seriously because on their front page there is a forum dominated by rabid, ignorant fanboys. Which makes any serious discussion impossible. So they lose credibility and are Balkanised.
And then there is Bruceongames. This site started with an open comments policy but started receiving so much vitriolic abuse from ignorant fanboys that now every comment is held until it is approved, which can be for days when I am travelling. Not only that, I send the abusive comments to Akismet, something the fanboys probably don't know about. And Akismet progressively closes down that person's rights on the interweb. So they are less able to be a nusiance in future. But which also means further Balkanisation.
I also run a great forum for artists, it is a friendly and supportive community for practicing artists. Yet a full 50% of people who join do so with a narrow agenda of promoting their goods or services and are mostly not even artists. This, obviously, is very damaging to the community. So I have been forced to make the rules stricter and to implement them more thoroughly in order to protect this great community. And once again it Balkanises the interweb a little more.
So every time the interweb is abused it leads to a reaction to prevent future abuse. Which means putting limits and restrictions down. The fanboys damage themselves because what they can get out of the interweb is being continuously throttled as a reaction to their stupidity.
This makes life very difficult for the online marketeer. Blogs and forums will be attacked by idiots which means that they need stricter rules and policing which reduces their quality and usefulness. Community liaison continually come up against agressive fanboys with a narrow agenda shouting down anything they don't agree with. It is a changing reality that makes things a lot less Web 2.0 and a lot more like the we talk you listen days of old.