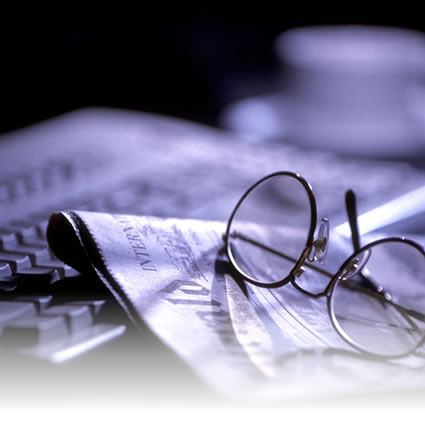 Well it is an earthquake of a news story. The whole gaming interweb is on fire over this one and the Sony fanboys are going apoplectic. Yes Final Fantasy XIII is going on the Xbox 360Â and it looks amazing. Hardly surprising when you consider that Square Enix are in business to make money. But a major coup for Microsoft as they chip away at the Sony exclusives whilst building their own formidable catalogue of Xbox 360 only games. Expect Metal Gear Solid to go 360 soon. The balance of USPs moves inexorably further in Microsoft's favour. The industry analysts must be having kittens.
Music is coming to console gaming in force. We already have the successful Guitar Hero and Rock Band franchises. But soon we will have Microsoft Lips with motion sensitive microphone and iPod/Zune compatability. And from Nintendo, Wii Music looks like being the next Wii Fit, giving them a whole new demographic this coming Christmas.
Online is replacing physical distribution at a dizzying pace. Far faster than any analyst predicted or the industry expected. Xbox live now has over 12 million new members with a new member joining every 5 seconds. And they have spent over a billion dollars on the site. But remember, this is still just the beginning.
GTA is coming to the Nintendo DS and promises to very quickly become one of the most pirated games ever. The brand is big enough for T2 to make a profit from the game. But still far more people will be paying stolen copies than legitimately owned copies.
Logistep catches peer to peer software thieves by pretending to be a peer. It then has all the IP addresses of users computers that automatically offered a game. Using whois they know how to prosecute. And this is what they are doing with many hundreds of prosecutions. Unfortunately Swiss law is lagging behind the technology which is causing a few problems. But these are bound to be solved and yet more game stealing criminals will feel the long arm of the law.
Both Sony and Microsoft have made announcements to put far more films and TV content on their consoles as downloads as they both strive to become entertainment hubs. This leaves the Wii out in the cold with it's lack of hard drive and HDTV. Nintendo will need to act soon if they do not want to be left behind.
Jack Tretton of Sony says that the much delayed Home service will be worth the wait. The problem they have is that with each delay Microsoft Live stretches out a further lead. In content, in technology, in users and in income. Even after Home comes out Sony will be left with a mountain to climb.
BT in Britain to invest £1.5 billion in high speed fibre optic broadband. About time too. The Koreans are years ahead of us. Copper cables coming into houses have finally reached their limit. We need to grasp the nettle worldwide and rewire with optical fibres. The interweb is the most important infrastructure of our time.