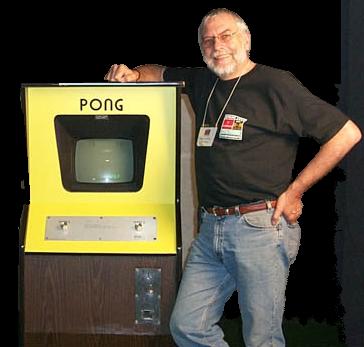 Nolan Bushnell is a revered creator of some of the elements that make up our industry today. Pong and Atari for starters . But he also, famously, turned down Steve Jobs and Steve Wozniak when they brought the design of the first Apple computer to him.
After Atari he concentrated on fast food with the Chuck E. Cheese chain which was gobbled up by a competitor after it went bankrupt in 1984. For the last seven years he has been trying to get his uWink fast food chain working, through several failed iterations and $24 million in investor funding.
Now he has taken to biting the hand that fed him in this article. The comments he makes are outrageous and, as anyone in the industry today can tell you, they are just plain wrong.
He says: "Video games today are a race to the bottom. They are pure, unadulterated trash and I'm sad for that." And he goes on: "Social games represent something that has been missing. Most of the board games are purchased by women for families. It is this gaming world that can be re-energized. We used to have families sit down and play a game together. A lot of video games today are very isolated. You don't see mom and dad, sister and brother, sitting down like they used to play, say, Monopoly. That represented good mentoring time for families that just isn't happening now."
Presumably he is saying these outrageous things to publicise his business. Or he is completely and utterly out of touch with reality. Or both. He needs to see if he can get hold of a Wii just to see how wrong he is. And maybe a DS with Brain Age.
So what are your thoughts? Please add your comments below.