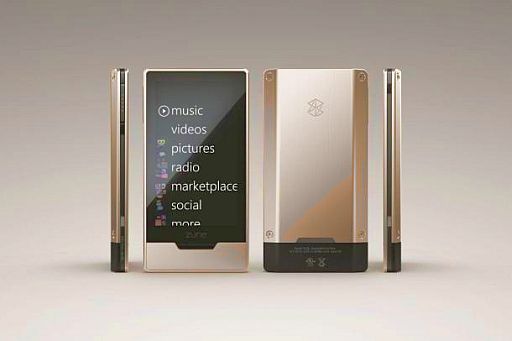 Well, as repeatedly predicted on here, we have the Zune to take on the world. And they haven't put a phone in it!
Features:
Wi Fi internet access.
Widescreen multitouch OLED screen (nicer display technology).
HD Radio.
Video and music playback.
USA market only.
Uses Xbox Live.
Downloadable games.
Web browser based on Internet Explorer.
Accelerometer.
HD video out.
Available for Q4 '09.
Flash memory (no hard drive).
It looks nice and has nice features but Microsoft have lost it. We are at a time when the number of pocket devices we carry is reducing as the features integrate into one piece of equipment. And the Zune HD is behind the market. No camera and no phone, who will want to carry that around? Meanwhile the iPhone and Google Android phones offer a far better real world ownership proposition.