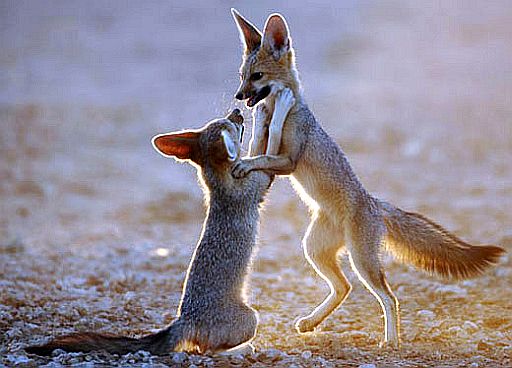 If you go to the American Museum of Natural History in New York they have dioramas of ancient man, one of which is learning and gaming. If you watch the development of other young mammals they are taught by their parents using gaming. It is obviously the natural way to do things, wrapping a bitter pill in sugar. However as mankind developed his society, from hunter gatherer to agrarian to industrialised, education has become progressively more formalised and progressively less fun.
Now with video gaming we have the potential to fix this. People have tried to put formal lessons into game format, but this isn't the way, it isn't using the power of gaming. As in so many things it has taken Nintendo to show us how to do it with Dr Kawashima's Brain Training, a seminal product that has sold in millions and led the way for many (so far less successful) derivatives. And increasingly companies and the military are using MMOs to immerse people into potential scenarios before they face it for real. This has been done for Americans going to Baghdad, for instance.
So now the time is ripe. During our lifetimes we consume an immense amount of education. In schools and further education, in the home, in the workplace and even in our hobbies. My SCUBA diving has entailed a huge amount of study on a succession of courses. If all this education could be made into games then the potential for the gaming industry is immense. It could very well become bigger for us than gaming as a recreation.
Which brings us to Moodle, an open source e-learning software platform that has grown massively in popularity in recent years. It is now in 61 languages at 45,852 registered sites with 24,888,316 users doing 2,366,099 courses. And it is very easy to make plug ins for it, a huge number of these have been developed. And one of these is a game module, which allows educators to incorporate 8 simple games including Crossword, Sudoku, Hidden Picture and Hangman into any educational material they choose.
Now I am not saying that Electronic Arts should abandon the Wii to put 50% of their resources into Moodle. What I am saying is that we have a beginning, a breakthrough of gaming into mainstream education. And also, because it is open source and so widely used, this is bound to develop and grow. So anyone who is involved in the recreational video game industry should keep their eyes open because there are some great opportunities out there in education and they are only going to get bigger over time.