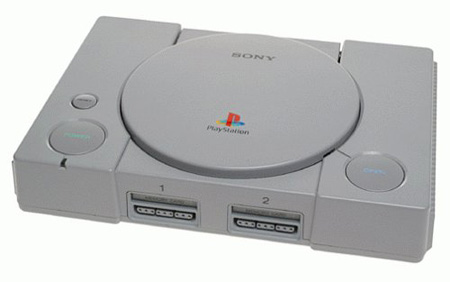 When the Sony Playstation launched in 1994/5 it had significant competitive advantages that enabled it to beat off the competition from Sega and Nintendo to become the dominant console gaming brand. Sony marketing concentrated on the fashion and trendiness aspects and targeted at the affluent 20ish male demographic. By the standards of anything that had gone before it was a massive success, but we know now that they were actually under-performing.
It has taken Nintendo with the Wii and the DS to show us just how limited Sony's ambitions were. Nintendo have revolutionised the market by going after the broadest possible demographic. All ages, all incomes and. most importantly, both sexes. The female audience was all but ignored by Sony and, in this alone, they were throwing away half their potential customers. Innovations like Eyetoy and Singstar that could have opened up the market for Sony were pretty much under exploited and it has taken Nintendo to show the power and marketing potential of a gesture interface. Despite Sony having the technology several years earlier.
So now Sony are in a difficult position. Their current home console offering, the Playstation PS3 has no significant competetive advantage yet demands a premium retail price. It is mainly the cult of the Playstation and the attendant fanboys that sustain Sony in the market. But this is just a niche, a fairly broad niche, but still a niche. Microsoft, as the underdog, were far quicker than Sony to see what Nintendo had done and have massaged their offering in several ways to try and follow. However this market is ruled over by technological limitations and it takes two years to react in a significant manner.
The real test will come with the next generation of consoles. The Playstation 4 and the Xbox 3. These will need to appeal to the widest possible demographic whilst offering a significant processing power hike and being economic to manufacture. Interesting times.