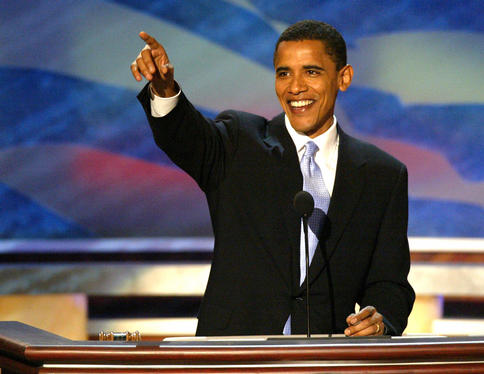 The United States of America is nearing the end of the second term of probably their worst president ever. Globally the subject of derision, his policies, both domestic and international, have been a litany of incompetent disaster. His replacement will have a massive job of repairing all the harm and getting America back on the rails. Barack Obama is the man for the job and if I were American he would get my vote.
As this is a game industry blog I will explain a little more from our perspective. When it comes to gaming Hillary is a disaster. Probably because of her age she just doesn't understand games. They are just another form of popular media. So she wrongly attacks games from a position of ignorance thinking that this will get her votes. It won't because 72% of Americans are gamers now and can see right through her misplaced anti gaming zeal. She needs to read the Byron Review and Grand Theft Childhood if she want's to get a grip on reality.
Obama is no where near as nakedly populist. Or as ignorant about games. Maybe because he is younger, or maybe because he seeks out expert advisors and listens to them. It is almost as if he is trying to come up with policies that are right. This will be a shock to an America accustomed to the Bush/Clinton dynasties.
In February Obama said: "We're going to have to parent better, and turn off the television set, and put the video games away, and instill a sense of excellence in our children, and that's going to take some time." And now he has reinforced this: "Government can't do everything' when it comes to raising a good society……….turn off the television, turn off the video games." Some people have interpreted this as being anti video games. But it isn't, it is pro good parenting. And he is right, children should have balance in their upbringing.
Finally, whatever you do, don't vote Republican. It's them that got America into this mess.