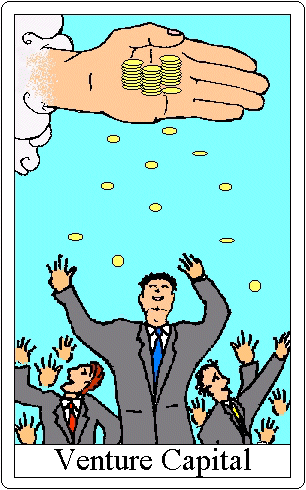 For those that don't know: "First Tuesday is a professional networking forum for established technology entrepreneurs and companies seeking venture capital, investors and related service providers. Founded in 1998, we now have 38,000 members and our 10 branches across Europe host meetings on the first Tuesday every month."
On the first Tuesday this February the subject of the London seminar was "The Opportunities in 2008 for the UK Games Industry", so I went along. It was very well attended with game industry, city and traditional media people, many of CXO level. There was social networking before and after the seminar which was very valuable.
The seminar itself was started by Phil Elliot of Gameindustry.biz with a look at the facts and figures of the industry. For anyone who likes this kind of stuff I can recommend VG CHARTZ which provides a wealth of up to date data. Not only that, it has a lively forum where this data is analysed. Unfortunately there is a low signal to noise ratio due to typical fanboyism, but if you filter that out there is much value.
Roger Walkden of AWOMO gave us an enthusiastic sales pitch for something that looks like a combination of Second Life and Steam, unfortunately he doesn't have Counter Strike to launch it with. It looked good, I hope they have the stamina to see it to fruition.
Amongst the other talks a very brief presentation by Dick Davies of Ambient Performance caught my attention. They create private virtual worlds for business and the military. The possibilities here are, quite literally, infinite. It is when I see things like this that my faith is restored that video gaming is still at it's very beginning, that it will become by far the biggest media in the world and that we have a huge amount of innovation to come.
Considering that the seminar was about this year's opportunities it was a pity that there wasn't a little more attention devoted to the emerging mobile platforms of nGage and iPod/iPhone, the effects of industry consolidation with the growth in big media investment and the convergence of social networking and gaming. But you can't cover everything and what they did cover made the trip more than worthwhile.
And a little clue emerged about what Rupert Murdoch is up to, the guest list for this event included Corporate Development Director, News Corporation.