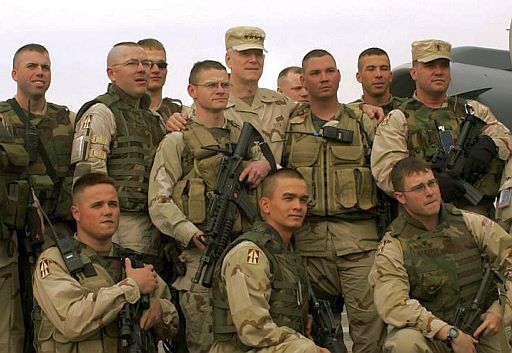 Games For Soldiers is a brilliant American charity, it: is a non-profit organization dedicated to sending entertainment items to deployed US troops the world over. Primarily we send new and used videogames and videogame consoles.
Obviously it is brilliant if you can help them by sending them any games stuff you may have for them to distribute. But they also need a bit of more specialist help:
Hello,
Games For Soldiers is looking to gain it's 501(c)(3) status early in
2010. The approximate cost for this is $1,500 (includes incorporation,
IRS documentation and agent fees). I am reaching out to the community
first to see if anyone is willing or able to provide this service
pro-bono, to include filing fees.
Currently, nearly all donations are in the form of games. Any monetary
donations supplement out-of-pocket costs to myself for the shipping of
boxes overseas (each costs roughly $13). As a college student, one can
see how these continued expenses get out of hand quickly.
Fear not, GFS is not going away regardless. Even if we need to put off
the NPO filing, I will continue to operate GFS as I have for the last
year and a half. However, the benefit of gaining this status is that
some companies who currently donate games would also be willing and
able, by internal policy requirements, to offer monetary donations to
offset the shipping costs and allow GFS to donate greater amounts of
entertainment items.
Please forward this message along to anyone you know that may be
willing and able to assist us in this new adventure.
Thank you,
Jesse Williams
Games For Soldiers (.org)
Now giving a helping hand here should be easily within the compass of readers of this blog. So if you are in a position to help Jesse, then please do. If you need an email address, just ask me.
The politics and the rights and wrongs of deployments don't come into this. These young men are a long way from home doing a dangerous job and they deserve our support.