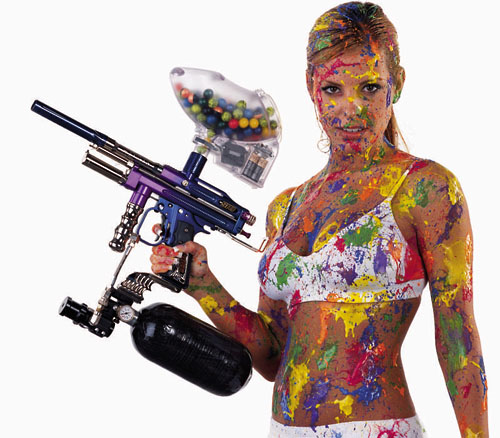 In the aftermath of the Winnenden shootings the German government is going to ban paintball because it trivialises and encorages violence. I kid you not. On this level of brilliant logic it is fairly clear that soccer also needs to be banned, in fact any competitive sport. What I don't understand is why they still haven't banned table tennis. Tim Kretschmer, the perpetrator of the killings was an extremely keen tennis player who aspired to turn professional. There is a clear case of cause and effect here.
The Germans already have highly repressive video game legislation. This is based on precisely zero science, just ignorant legislators running amok. And the legislation has little effect other than to increase the popularity of mail order and internet downloads.
Of course the best way to stop shootings is to take guns away from the public, why does anyone really need a 9mm pistol, for instance? No guns = no shootings, the best solution. Especially in America.