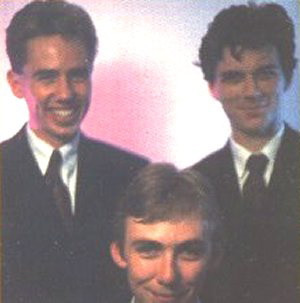 In Britain we have an honours system which goes back for many centuries. The most conspicuous honour is a knighthood as in Sir Richard Branson, Sir Clive Sinclair and Sir Alan Sugar. But there are a whole pile of other awards The Order of the British Empire, for instance has the following levels (in descending order) Knight Grand Cross, Knight Commander, Commander, Officer and Member.
The British video games industry has been recognised with honours a few times. Jez San became an Officer in the Order of the British Empire (OBE) in 2002, Peter Molyneux in 2004, Ian Livingstone in 2006 and Jane Cavanagh in 2007.
Some people disagree with the honours system. I have a good friend who is an extremely senior British diplomat who should have a string of honours by now. But at the very beginning of his career he told the FCO that he didn't want to receive any such things. So he remains a plain Mr.
However I think that they are a good thing as they bring deserved reward and recognition to people who have made significant contributions to national life. Even if they were just trying to make money at the time. These awards have the added virtue of bringing publicity to people and to what they have done.
So it is with David Darling now being made a Commander in The Order of the British Empire (one level higher than the previous gaming recipients). In terms of his contribution to the gaming industry in Britain this is very well earned. It also adds enormously to the credibility of the whole industry and it is a huge pity that the current British government does not take the business of gaming as seriously as the honours committees do.
David's brother Richard has also received the same award but their father Jim, strangely, has not. In my opinion Jim has contributed just as much to the British games industry over many years as his sons have. Let's hope this omission is rectified soon.